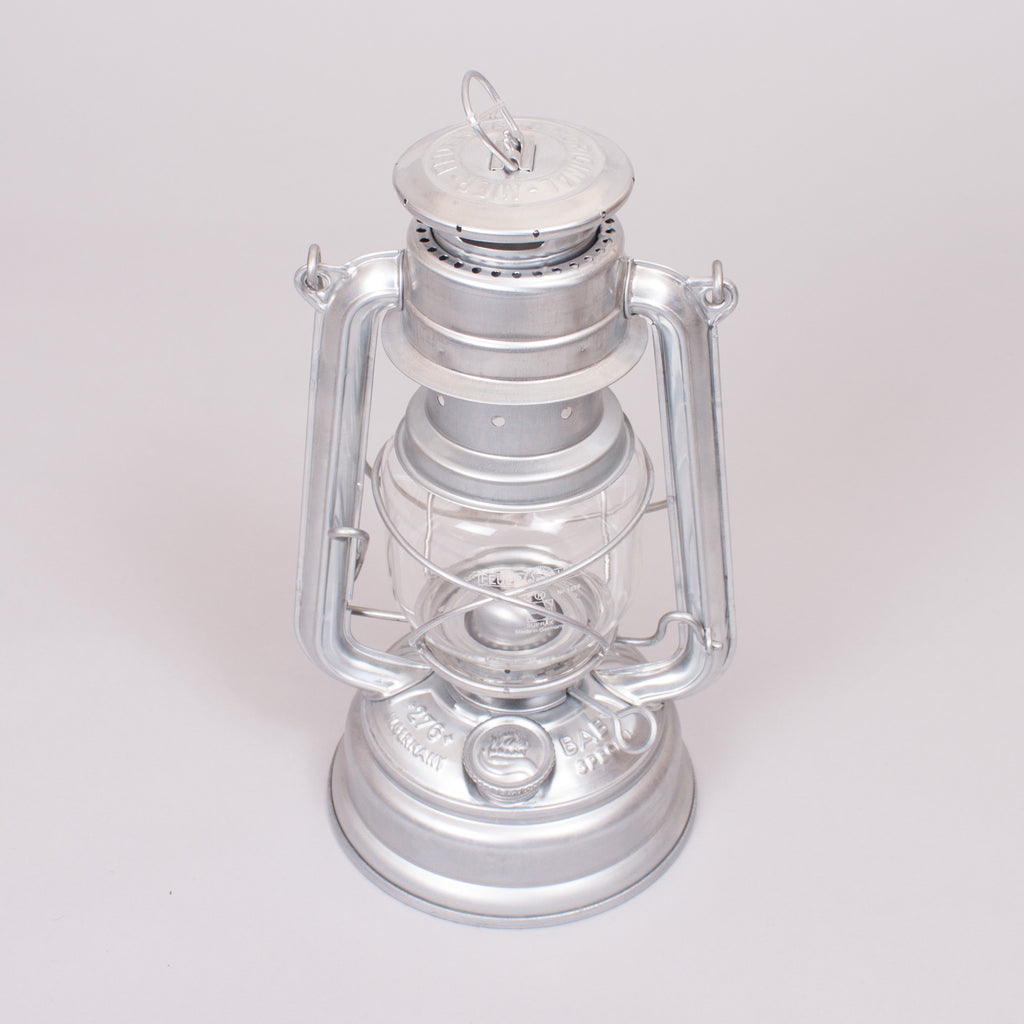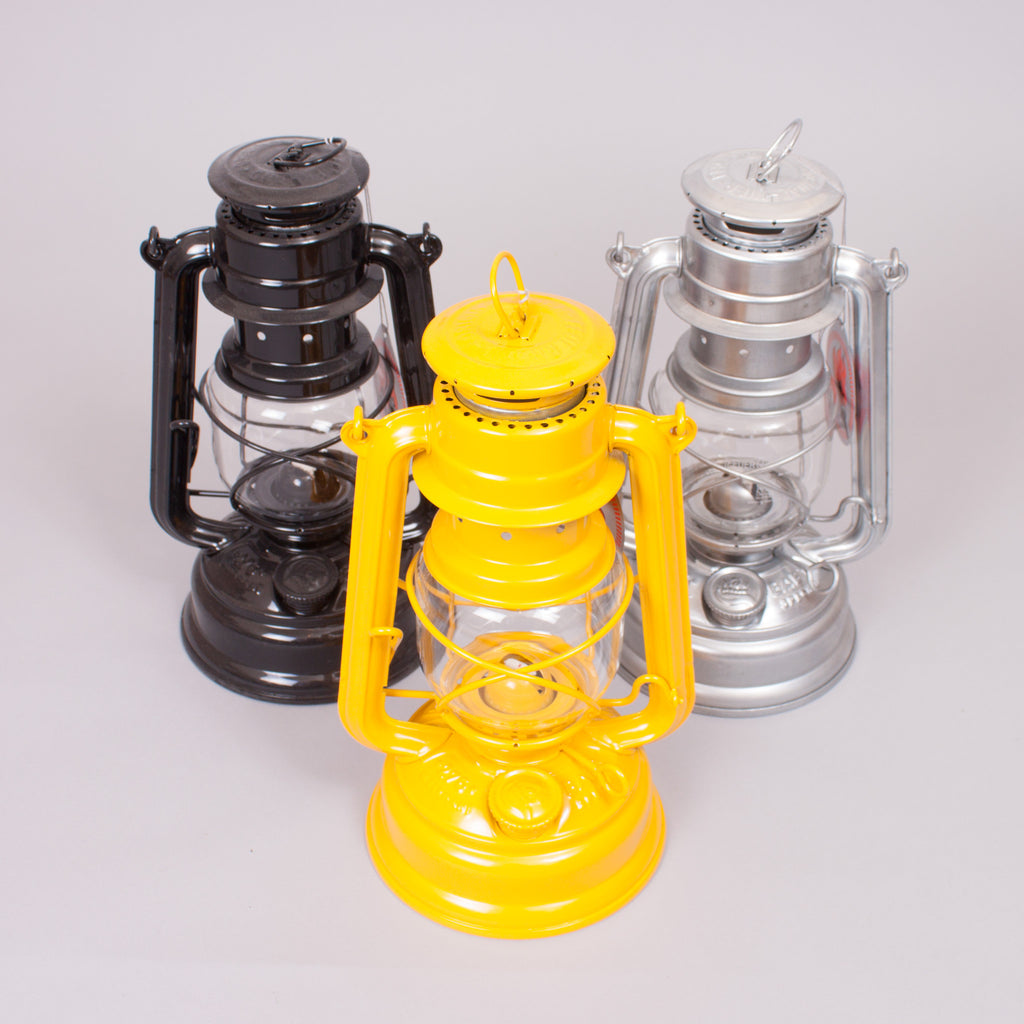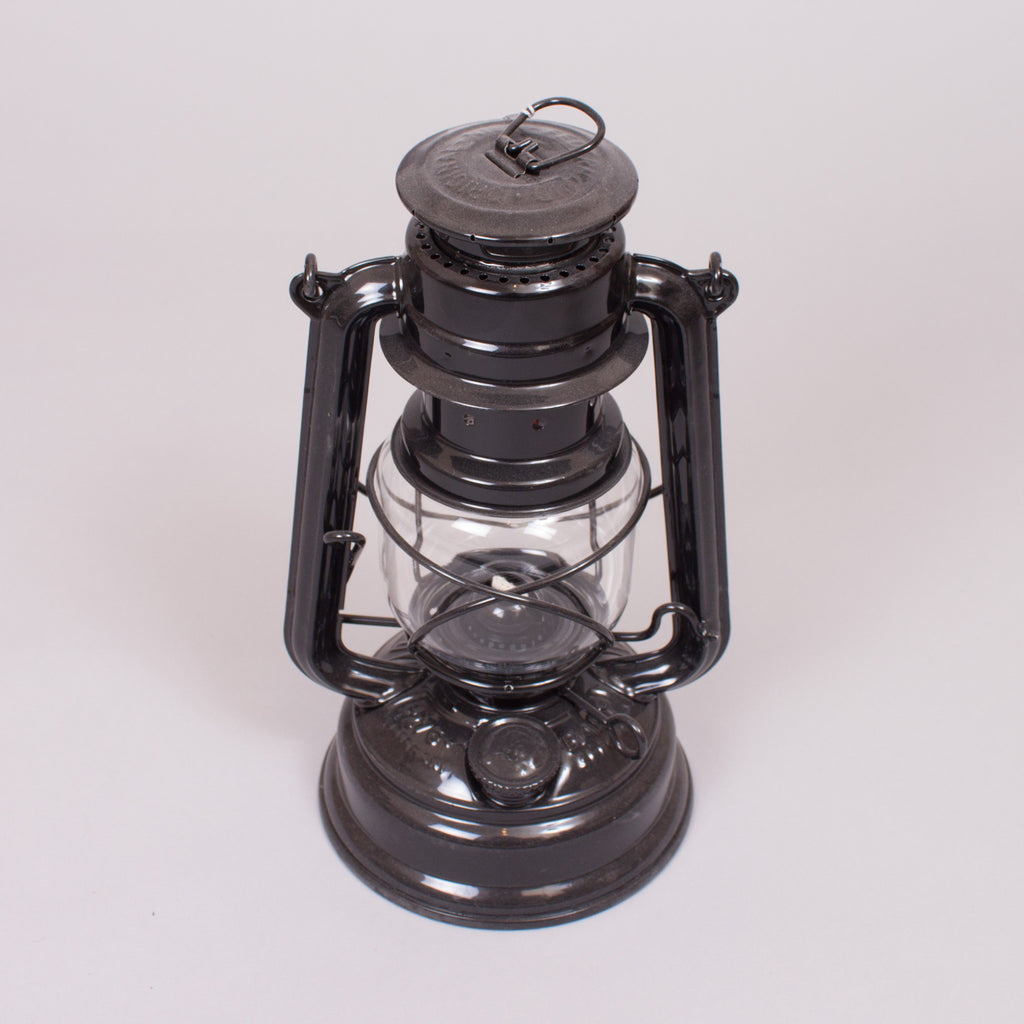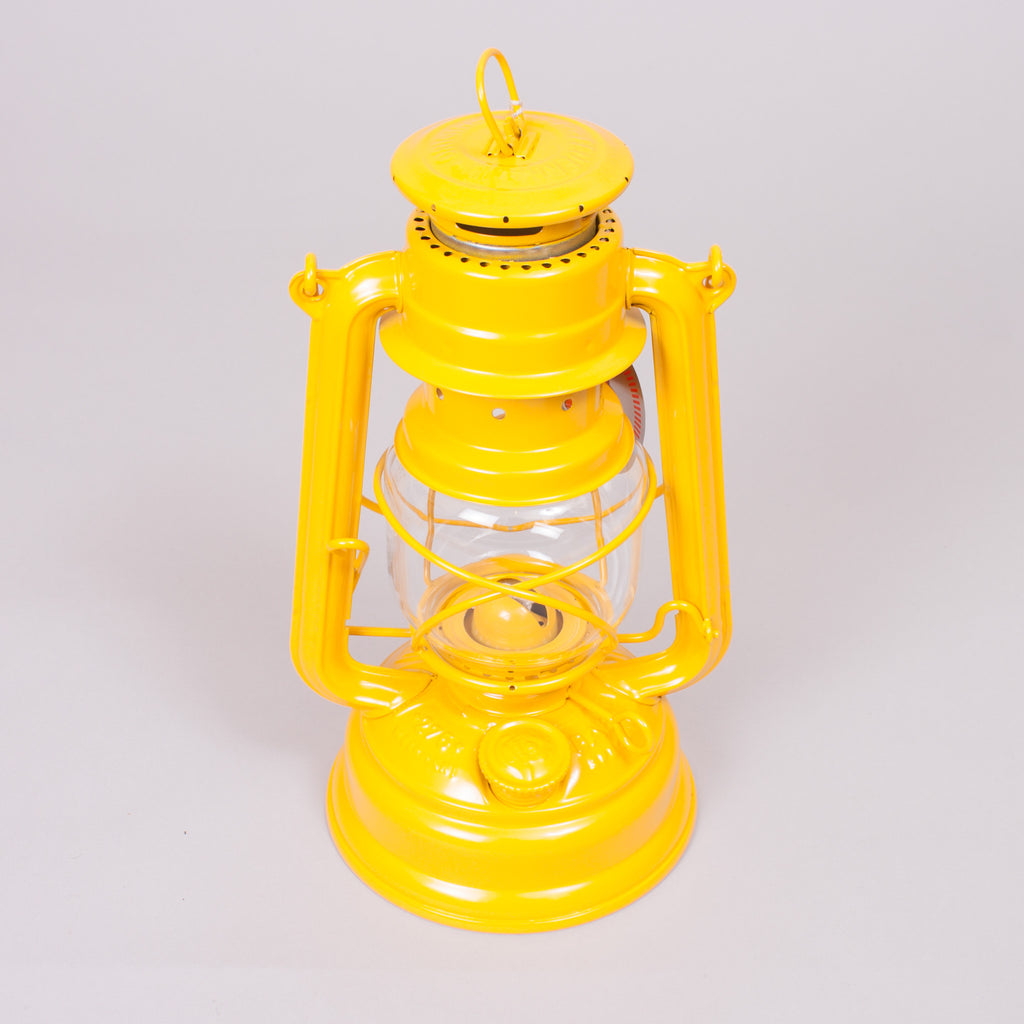 The Feuerhand Baby Special 276 runs on paraffin and its design dates back to the 1933 . Its galvanised steel construction means it is particularly resistant to corrosion. The heat-resistant, break-resistant Schott Suprax glass of the Feuerhand hurricane lantern protects the flame from wind and any weather.
The lamp will burn for up to 20 hours on a single tank of paraffin.
Use:
Unscrew the cap on the base and partially fill with paraffin - available from most hardware shops
Pull back the lever on the left to raise the glass and expose the cloth wick
Light the wick and lower the glass
Adjust the flame's brightness by raising or lowering the wick: turn the handle at the top of the fuel tank
Exposing too much wick and the glass can blacken and require cleaning
To extinguish the lamp, turn the wick down until it the flame dies
N.B. always empty the fuel tank when you are transporting the lamp as it is not a sealed unit and can leak at the top
About Feuerhand
The Feuerhand lantern finds its starting point in Beierfeld in the Saxon Ore Mountains. Hermann Nier ran a plumber's workshop there in the 1870s and made lanterns, amongst other things. There the brothers Hermann and Ernst Nier founded a production centre for hurricane lanterns in 1893.
Later, the brothers struck out on their own and Hermann Nier started his own hurricane lantern factory "Hermann Nier Feuerhandwerk" in 1902. In the same year, he applied for a patent for the manufacturing of lanterns using the stamping and folding techniques with tinning by hot-dipping and without hand-soldering.
The manufacture of these small hurricane lanterns – the Baby series – with fireproof borosilicate glass from the Firma Schott from Jena started in 1933.
Between 1918 and 1938, Nier Feuerhand became the biggest producer of hurricane lanterns in the world. Like most factories, Nier Feuerhand ended up focusing on military production.
After the war, the Nier factory was expropriated, the machines were dismantled and taken to the Soviet Union. The family fled to the West and built there a small serial production, which was transferred to Hohenlockstedt in Schleswig-Holstein in 1949. In Beierfeld, the buildings as well as the original blueprints were taken over by the metalware Publicly Owned Operation – in German: "Volkseigener Betrieb Metallwaren" (VEB MEWA). The brand name "Feuerhand" still belonged to the family Nier, which is why the production in the GDR used the prevailing trademark "BAT". This production continued until 1990.
Since 1989, the cold blast lantern Feuerhand Baby Special 276 was the only model produced. The worldwide renowned brand and its production of hurricane lanterns perpetuate a tradition that is more than one hundred years old.
Since autumn 2014, the trademark "Feuerhand" belonged to the Petromax group. The Feuerhand Baby Special 276 is plated with zinc and available in various colours. It continues to be produced in Hohenlockstedt and reads proudly "Made in Germany".
---