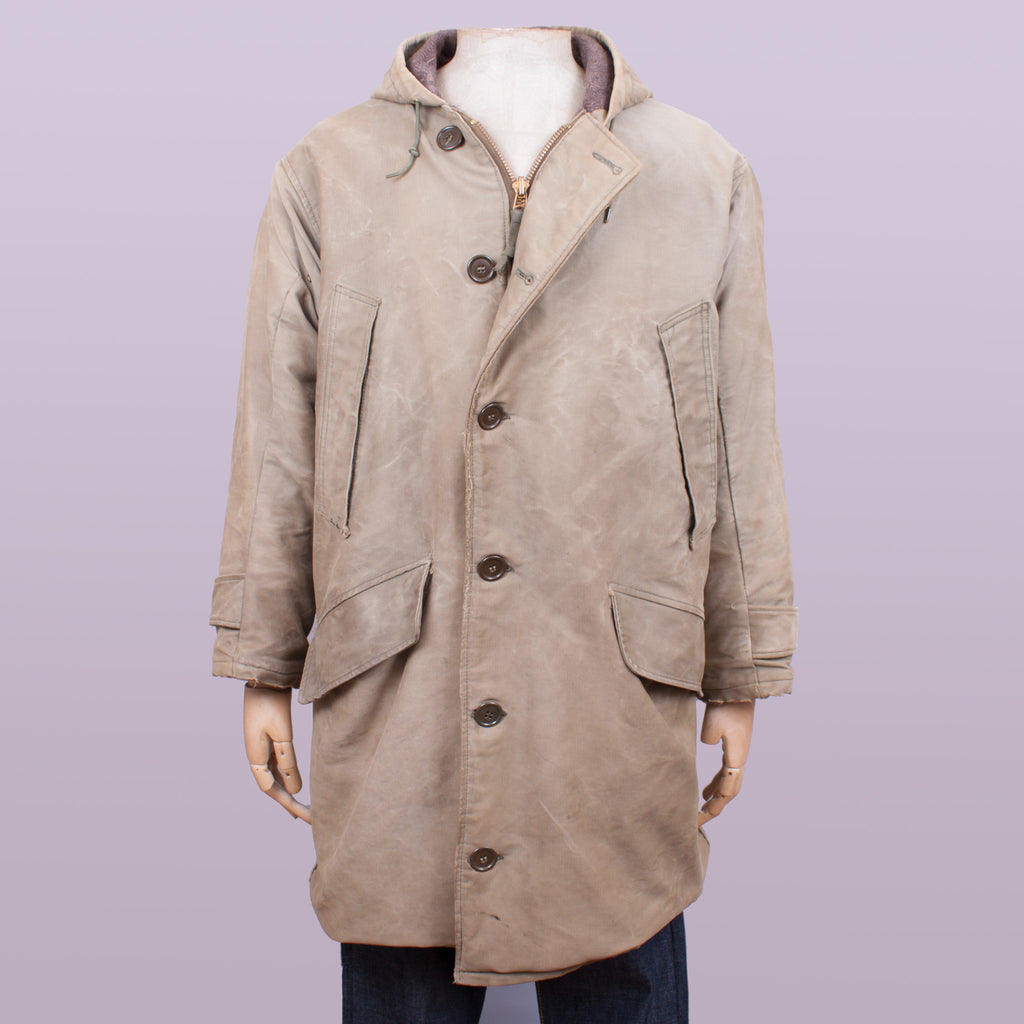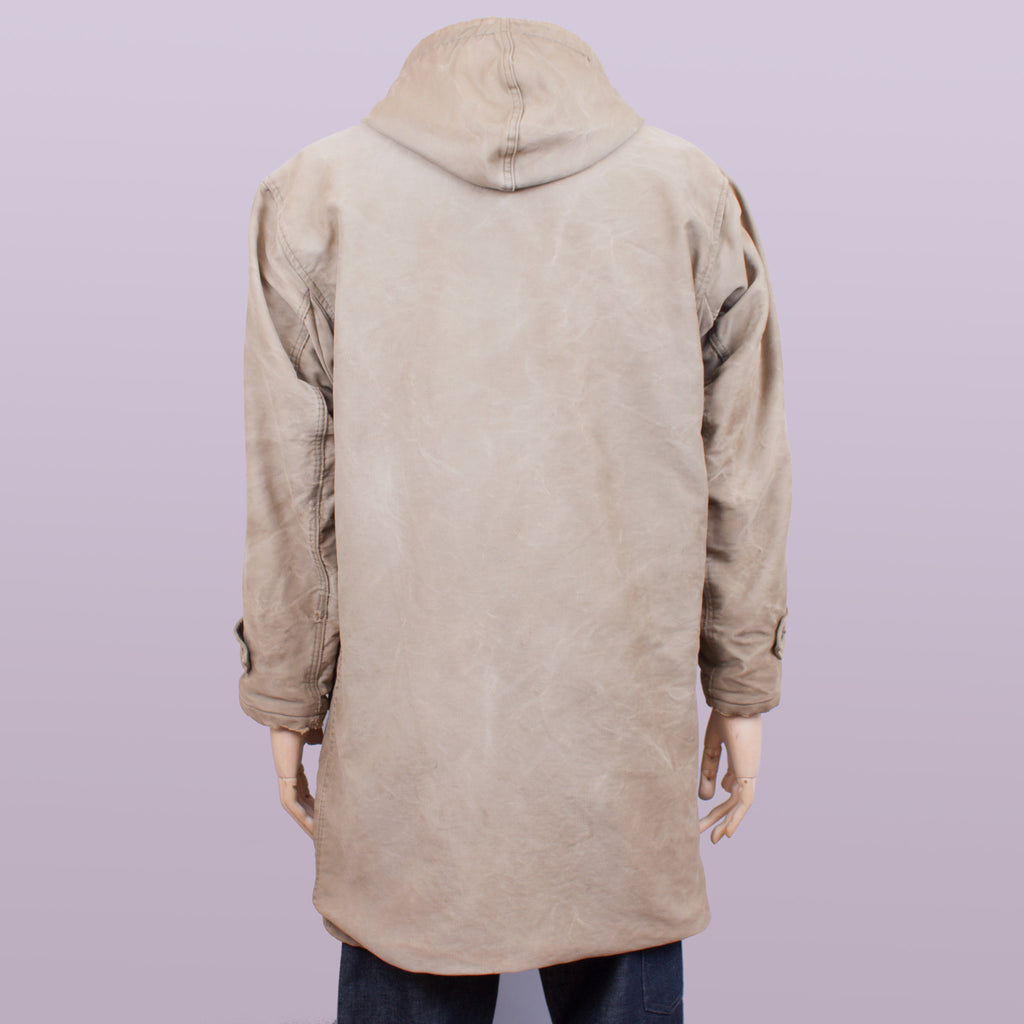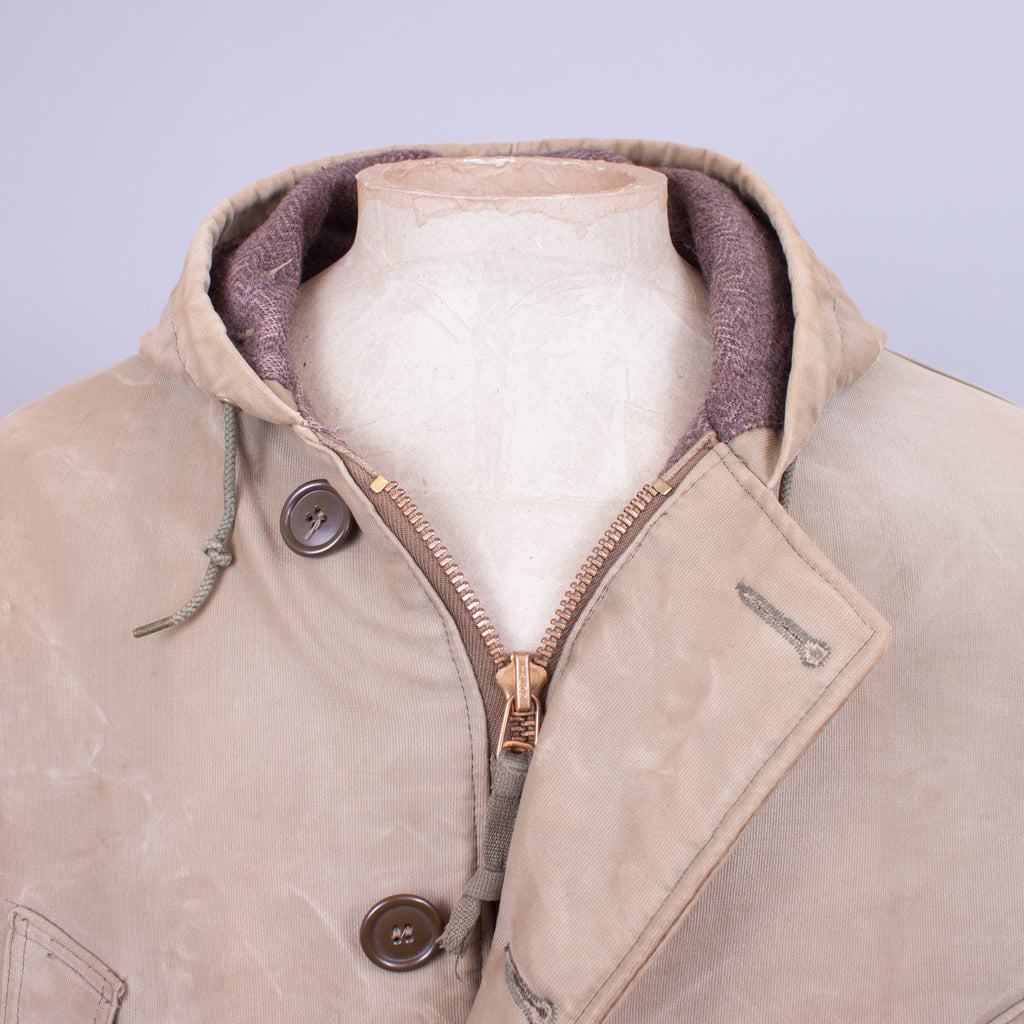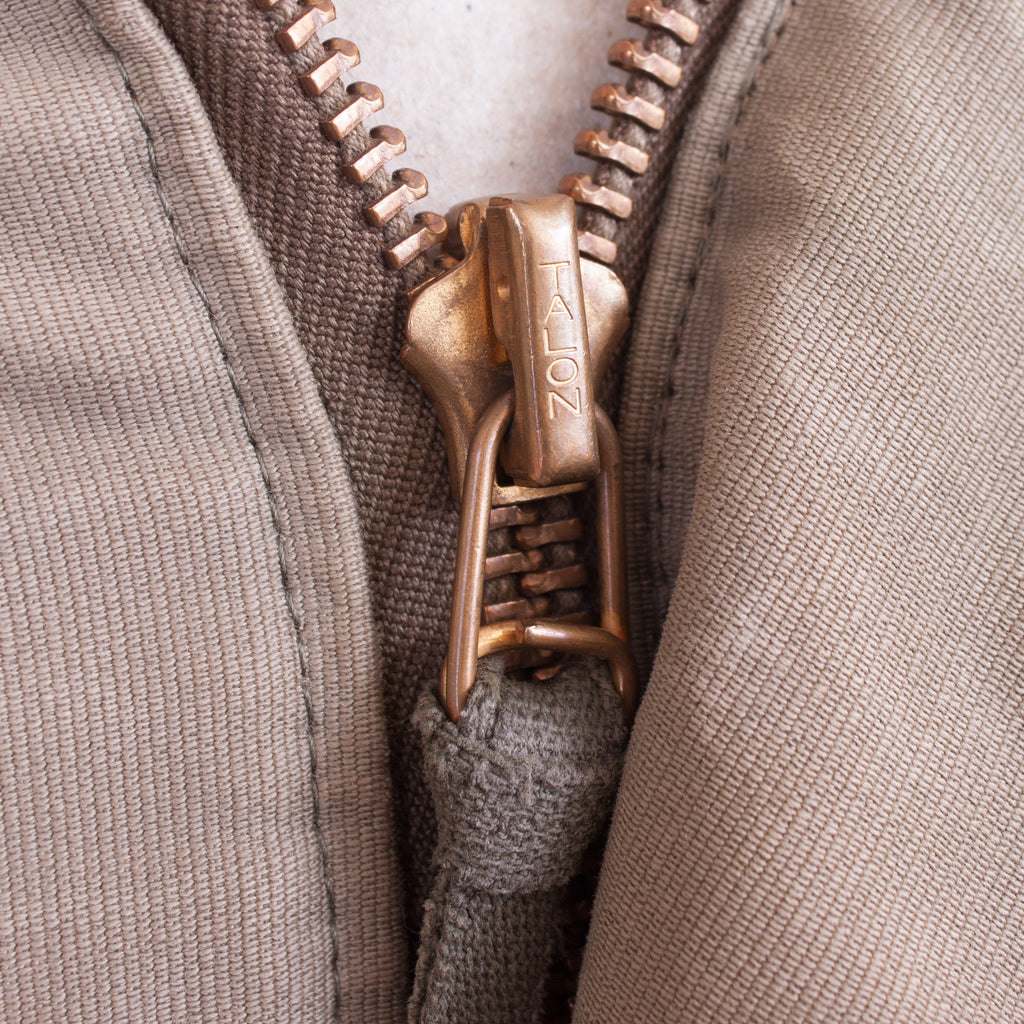 An original 1940s US Navy Torpedoman's parka in Bedford cord - or Jungle Cloth.
This hooded parka has a distinctive patina with salt staining and marking, as well as some ragged edges to the front and cuffs, but we feel this adds to its character and reflects its age and the outdoor life it's seen - it was designed to be worn on deck in all weathers.
The Talon zipper works well and all buttons are intact. The lining is almost certainly an wool- or Alpaca blend pile, which has worn to a herringbone weave, but still provides considerable warmth. The hidden woollen cuffs are in good condition with no fraying.
There are no size labels, but it fits as a modern medium.
---