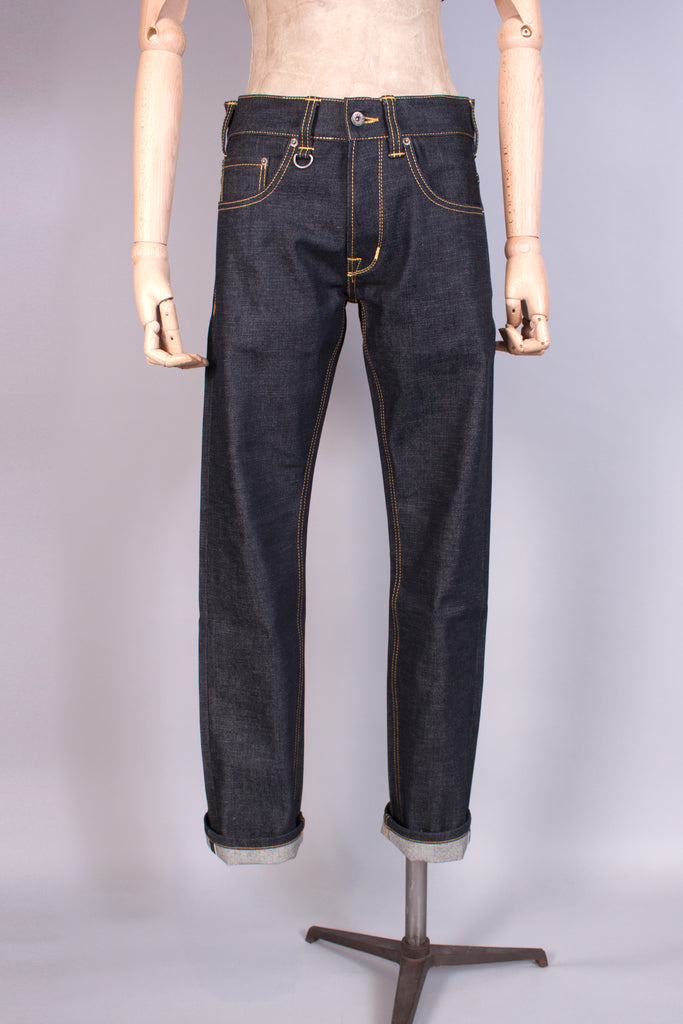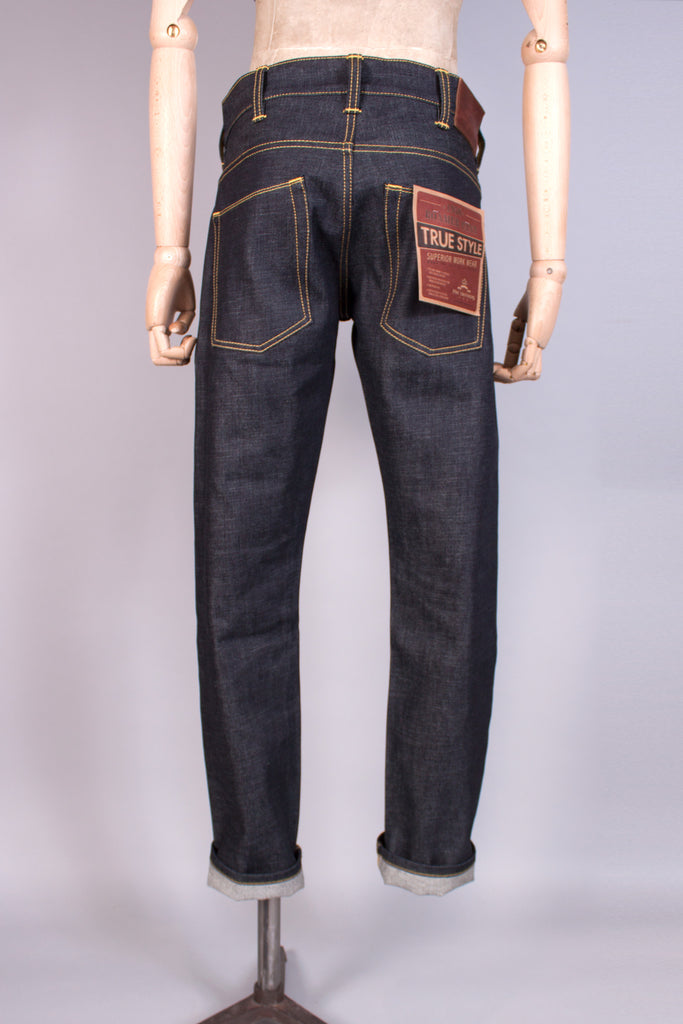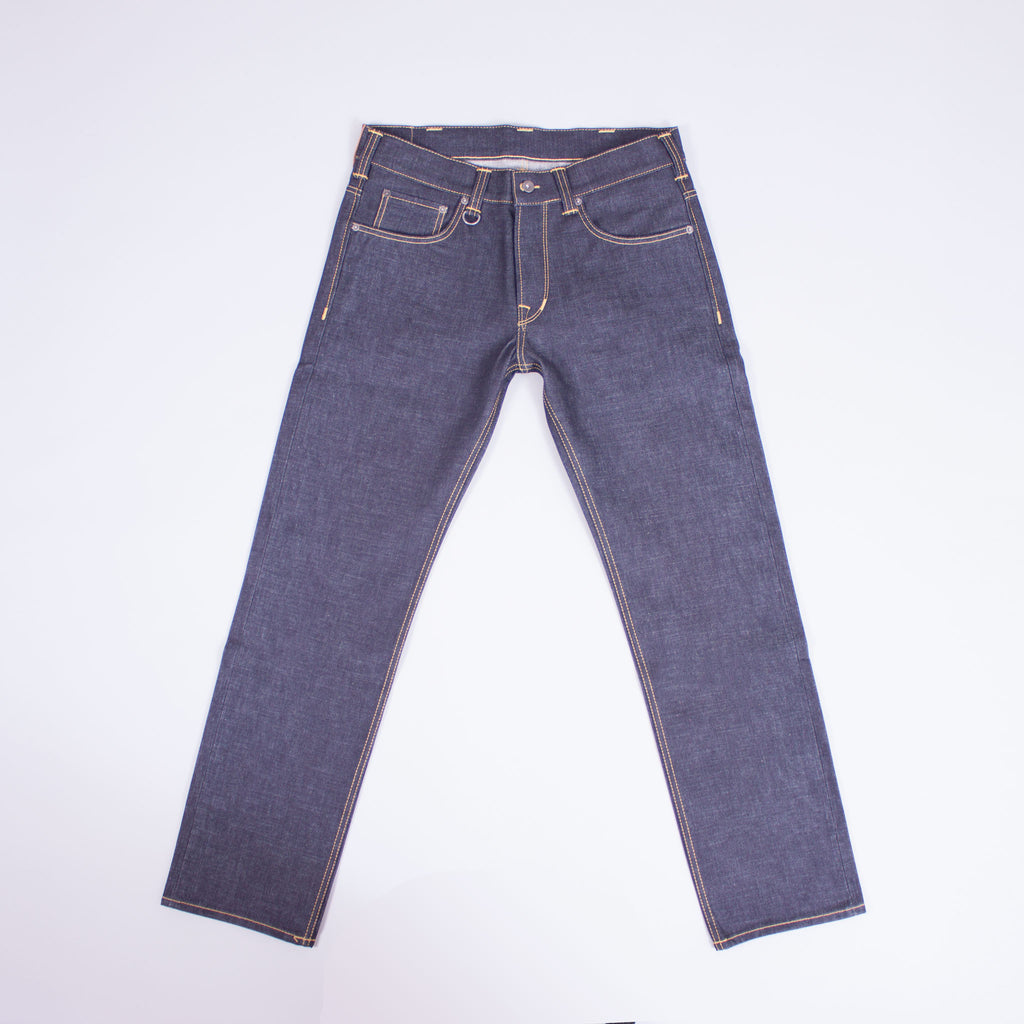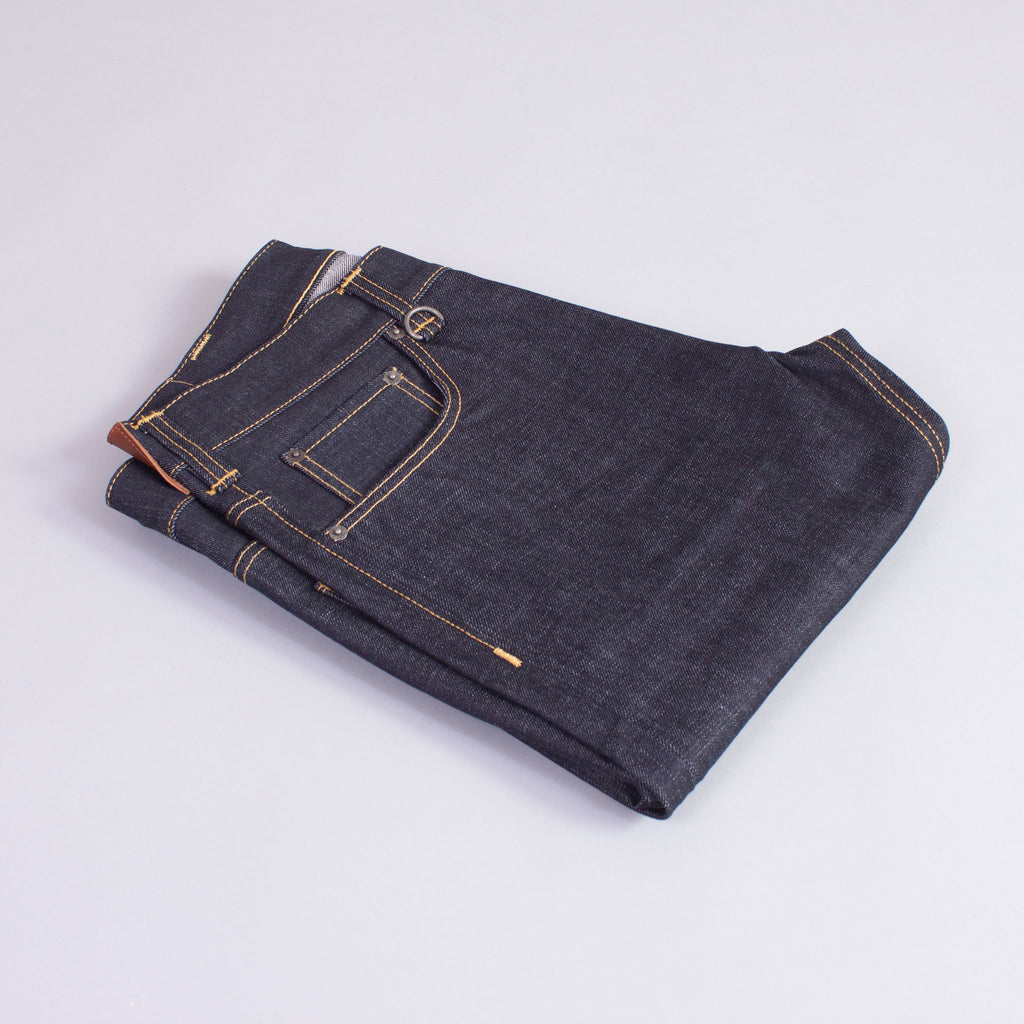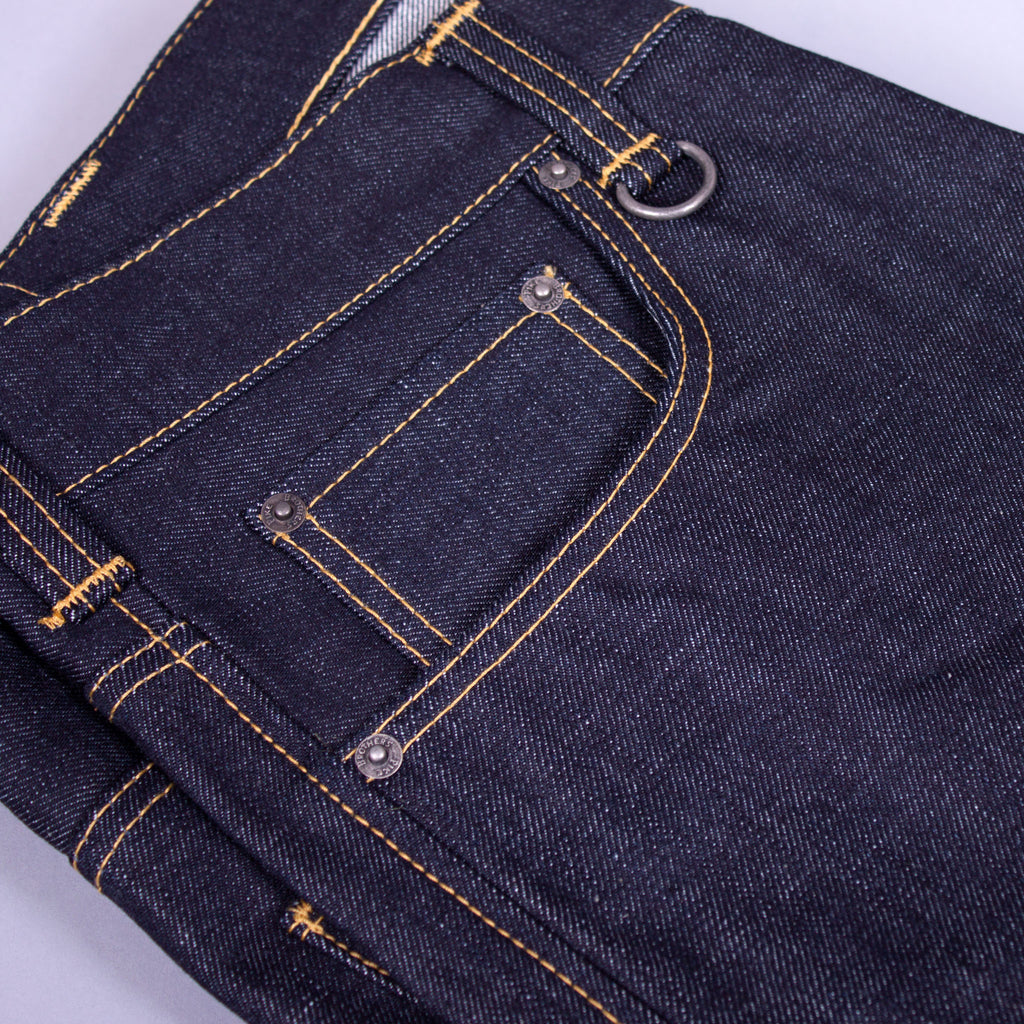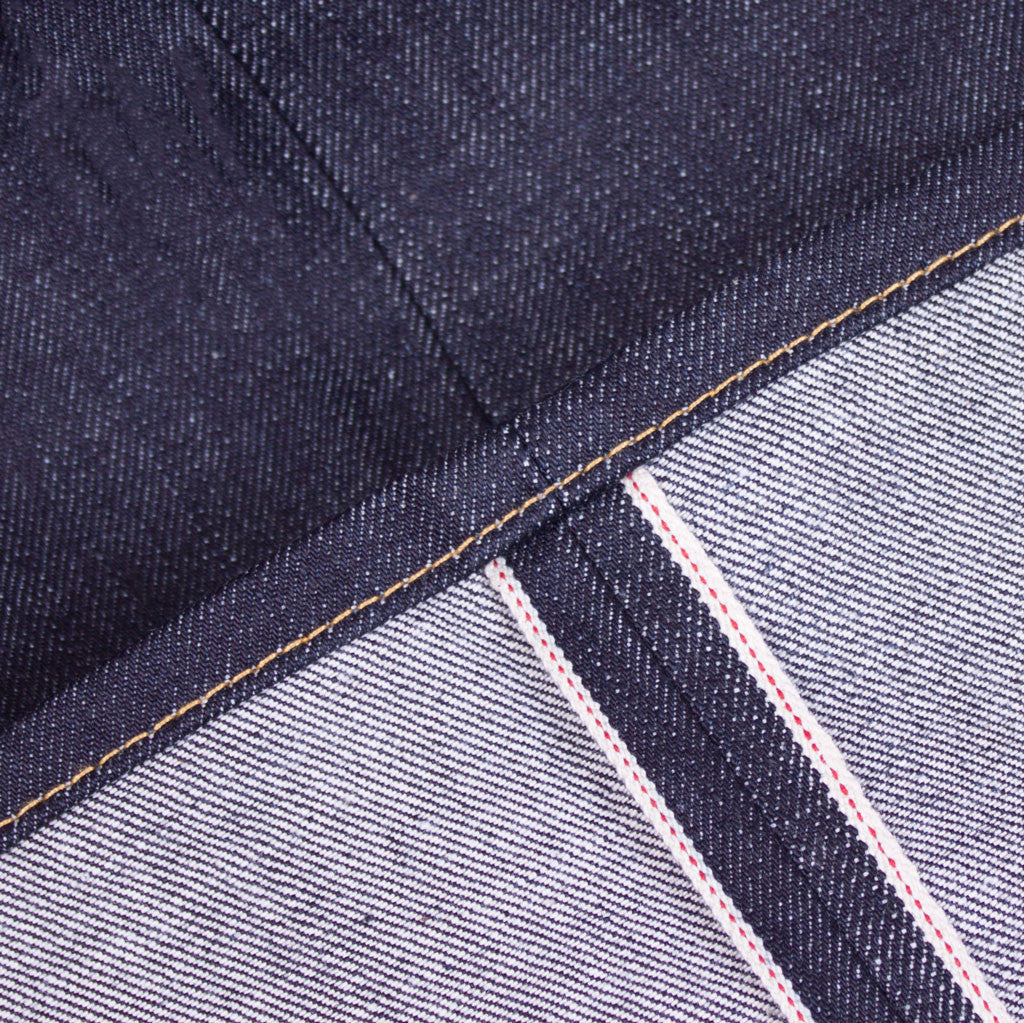 Classic fifties-style jeans, based on an original pair of 1950s vintage jeans. Made in a heavy 15oz selvedge denim with a red selvedge thread.
15oz selvedge denim
32" inside leg
Normal waist and regular fit leg
Button fly
Buttons and rivets in zinc finish
Heavy bar tacking on pockets, belt loops and seam ends
D-ring at watch pocket for your pocket watch chain
Caring for your jeans
How you want your jeans to age is up to you, but we recommend not washing your jeans for the first six months, if ever, as you wear in your own creases and fade pattern. To keep them fresh and kill any bacteria, just put them in the freezer for a day.
Then, cold wash in water with a specialist, denim detergent to reveal a beautiful, aged look, or dry clean to keep them looking box fresh and preserve the strong, rich, indigo colour.
If you really want a distressed look, you could always emulate John Wayne*, who would buy new jeans before starting a new film, then tie them with a rope and throw them in a river for a few weeks to soften and fade them.
* We don't suggest emulating John Wayne's politics, mind you
---