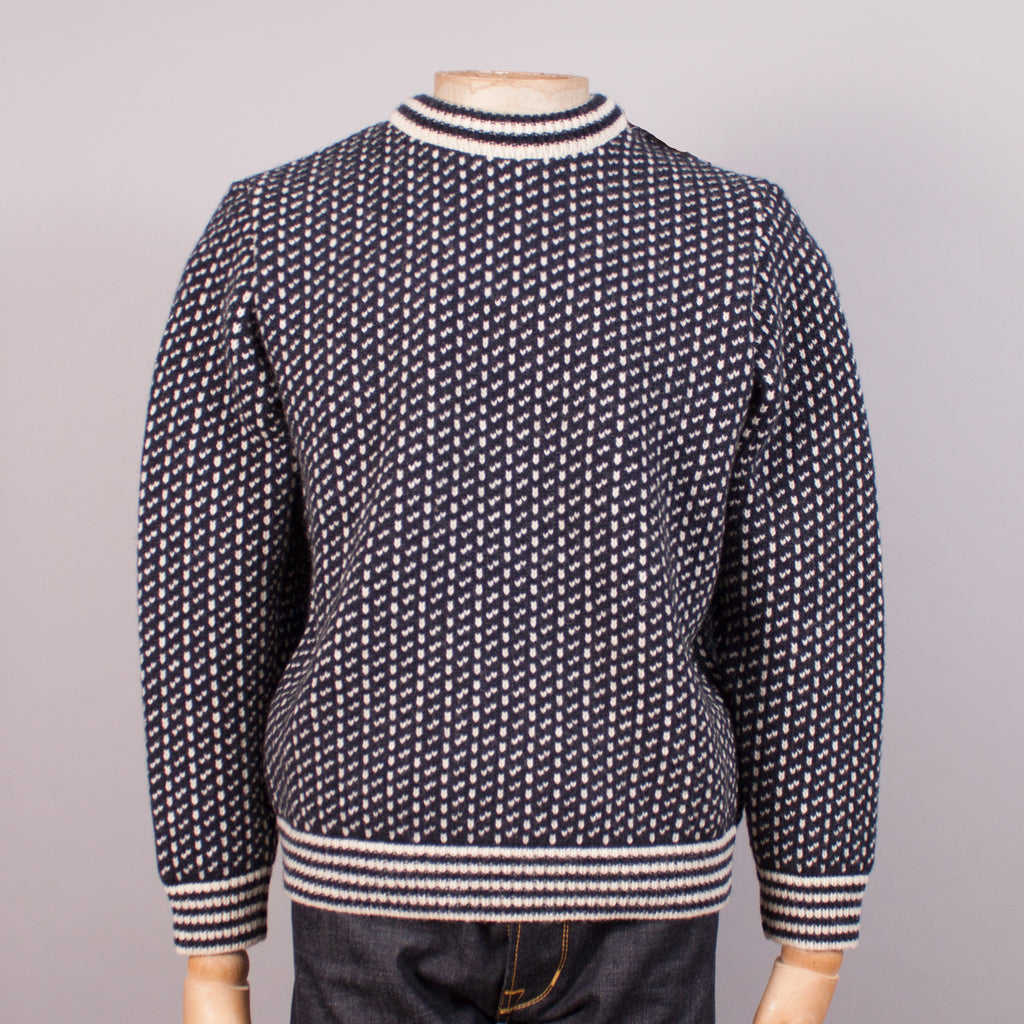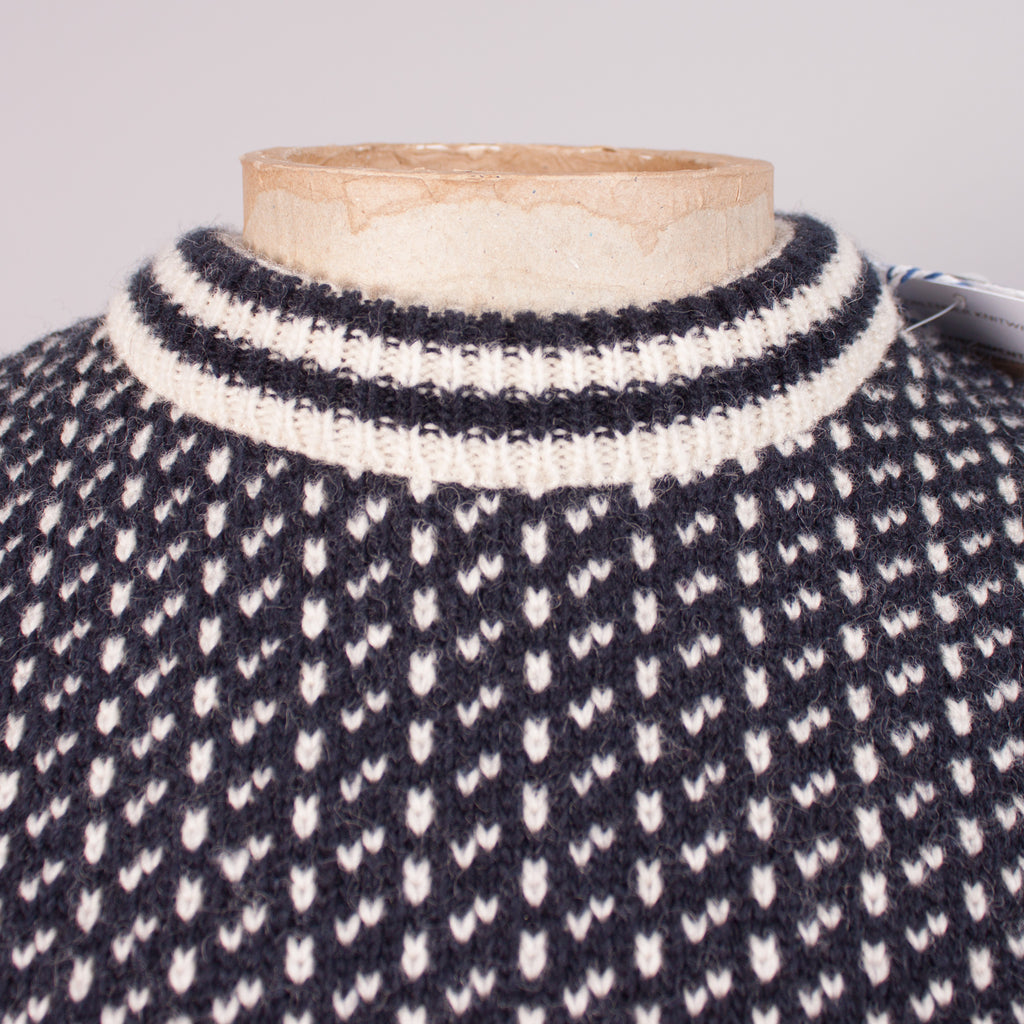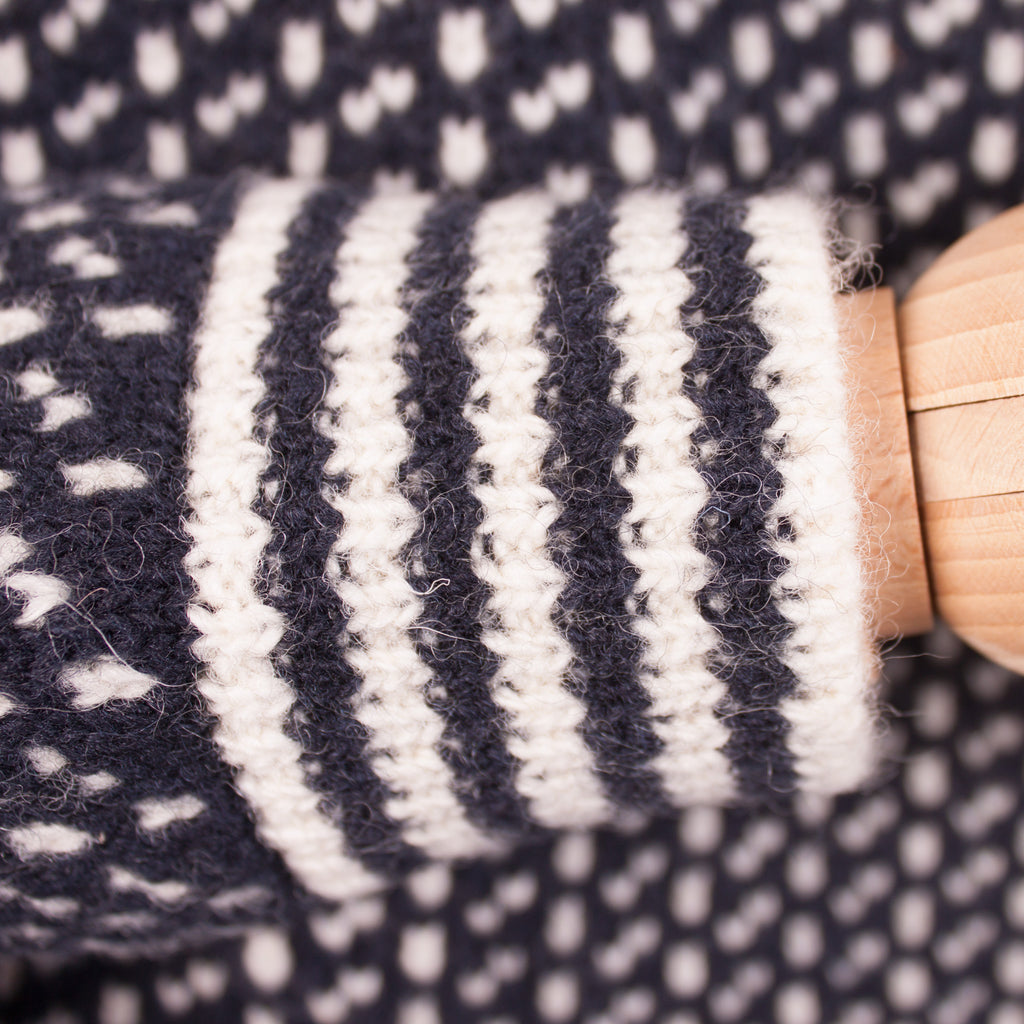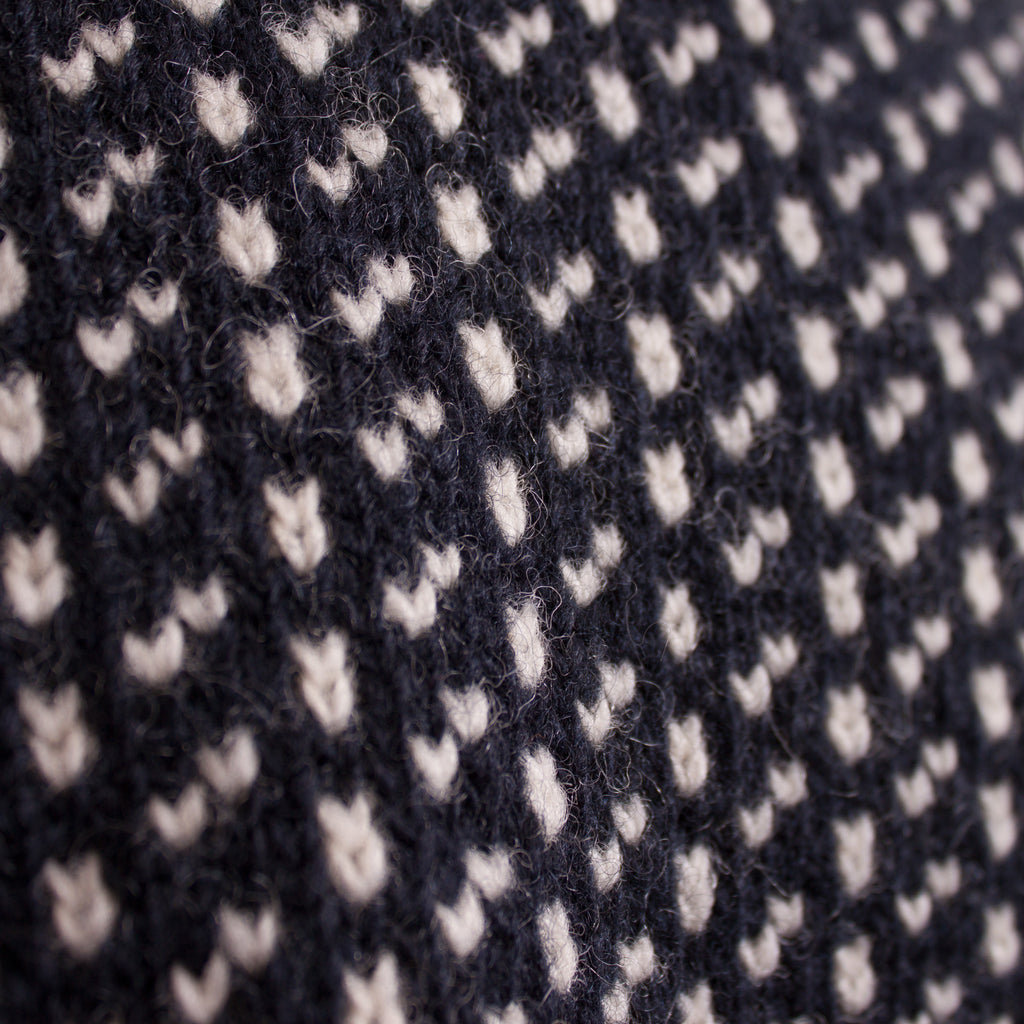 'Island' by Norlender is the traditional Norwegian fisherman jumper used by fishermen along the coast of Scandinavia for centuries. The hard life on these coastal areas has taught the population to use the natural thermal properties of the wool.
This pullover is known for lasting a lifetime, with its very strong wool. It is made of 100% pure new wool and it comes in two colorways
The Norlender History 
Norlender Knitwear`s history goes back to 1927, when the founder, Ola Tveiten, bought his first knitting machine. Mr. Tveiten lived with his family on a farm on the island Osterøy, and with no road leading up to the farm, the big knitting machine was brought up on a horse sledge well assisted by many good neighbours.
Ola Tveiten was a carpenter, and when the machine was mounted in the basement of the farmhouse, he had to leave to work as a carpenter in Bergen. "You just have to make it work", he told his teenage sons, and left.
Together with their mother, Anna Maria Tveiten, the sons made the machine work and started producing underwear for women under the name "Svale trikotasje".
The business went well, and very soon they had to invest in a second knitting machine and more sewing machines. Eventually, the factory grew out of the small space the basement provided and the family built the first factory building next to the old farmhouse. The dark years during WWII and the occupation of Norway were times with very limited resources. It was hard to get knitting yarn and what was available was a strange mix of cotton and other replacing fibers. Everything that was produced had to be shared very carefully between customers.
The war ended and Europe and Norway eventually got back to normal. The business was good, people needed clothes and the prospects were bright. However, times were changing and It was difficult to foresee the big changes which took place when the low price products from the far east swept into the Scandinavian market. At Svale Trikotasje they struggled to stay in business, and felt that it was time for some vital changes. At the winter of 1989 the third generation of the Tveiten family took over the company. They changed the machinery into flat knitting machines, and started producing jackets and pullovers based on the Norwegian knitting heritage under a new label Norlender.
Today Norlender Knitwear is one of the few existing textile factories in Norway, and we are very proud to be able to offer garments made from Norwegian wool used in yarns spun in Norway, and knitted and manufactured at their factory in Hosanger
---