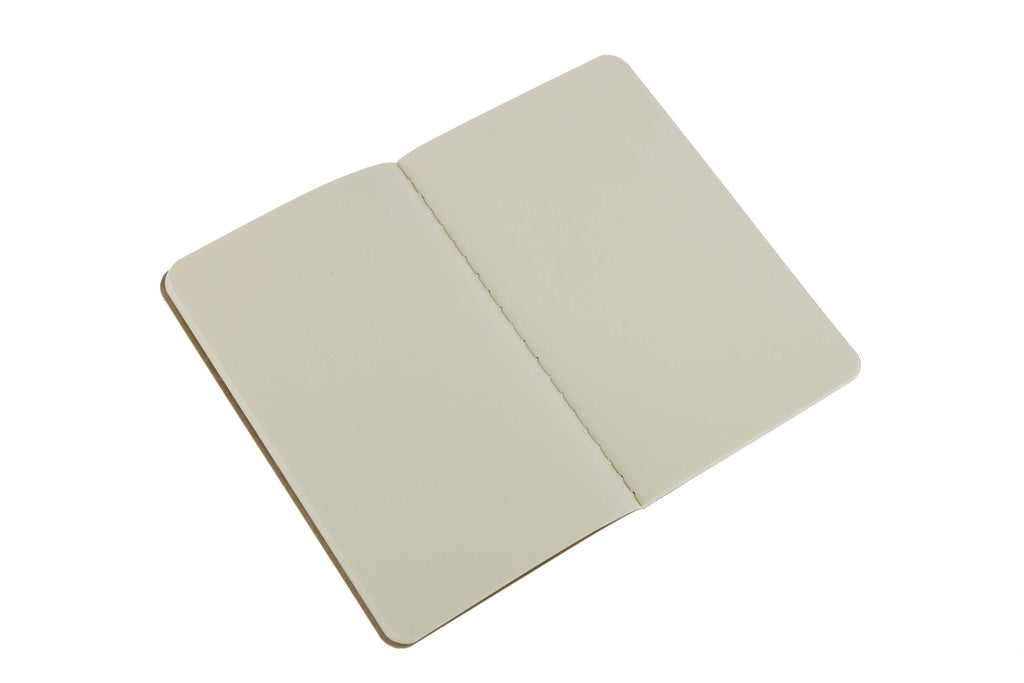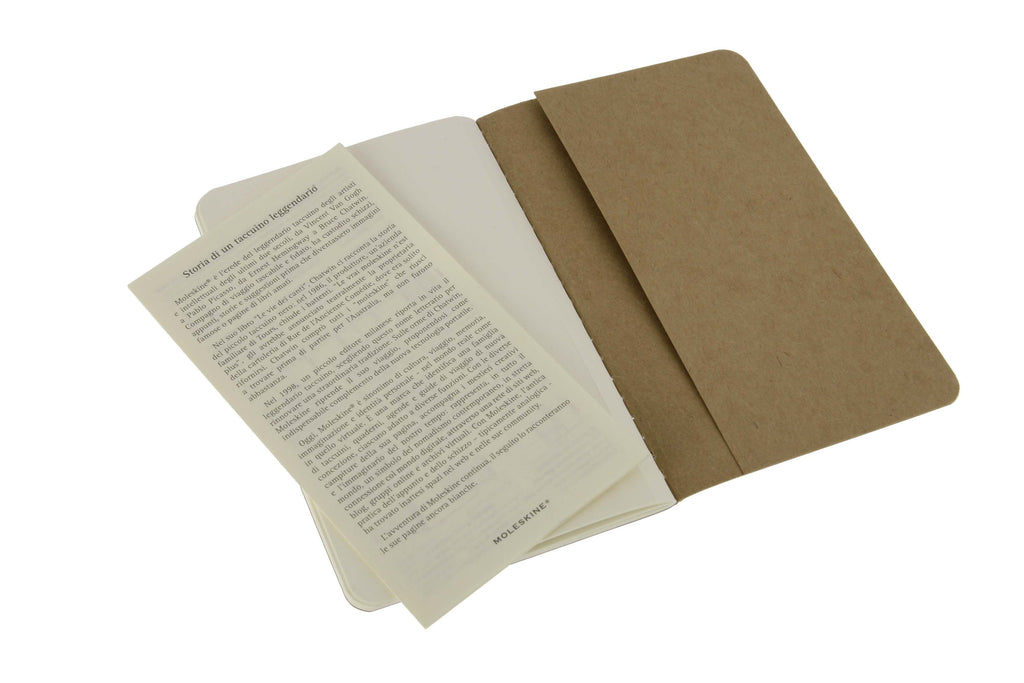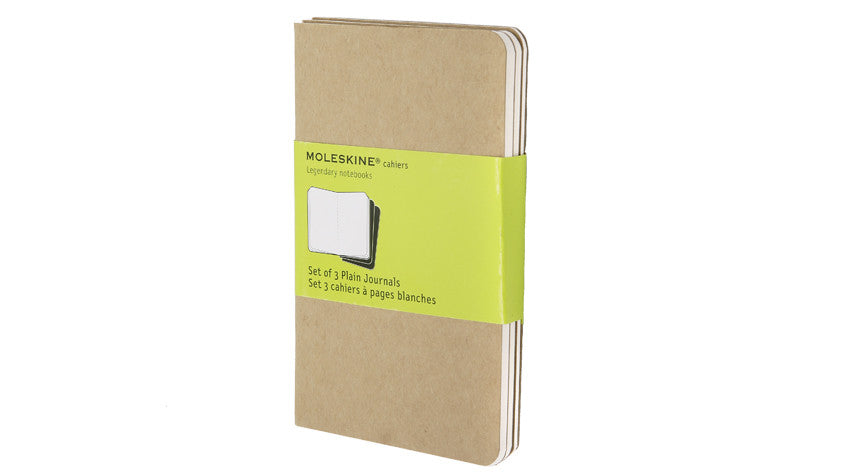 Cahier Journals sport a heavy-duty cardboard cover, with visible thread stitching on the spine. Inside each journal you'll find acid-free paper pages and a spacious pocket for notes or clippings.
Pages: Set of 3 journals, 64 plain pages each, last 16 sheets detachable.
Dimensions: 3.5 x 5.5" (9 x 14 cm).