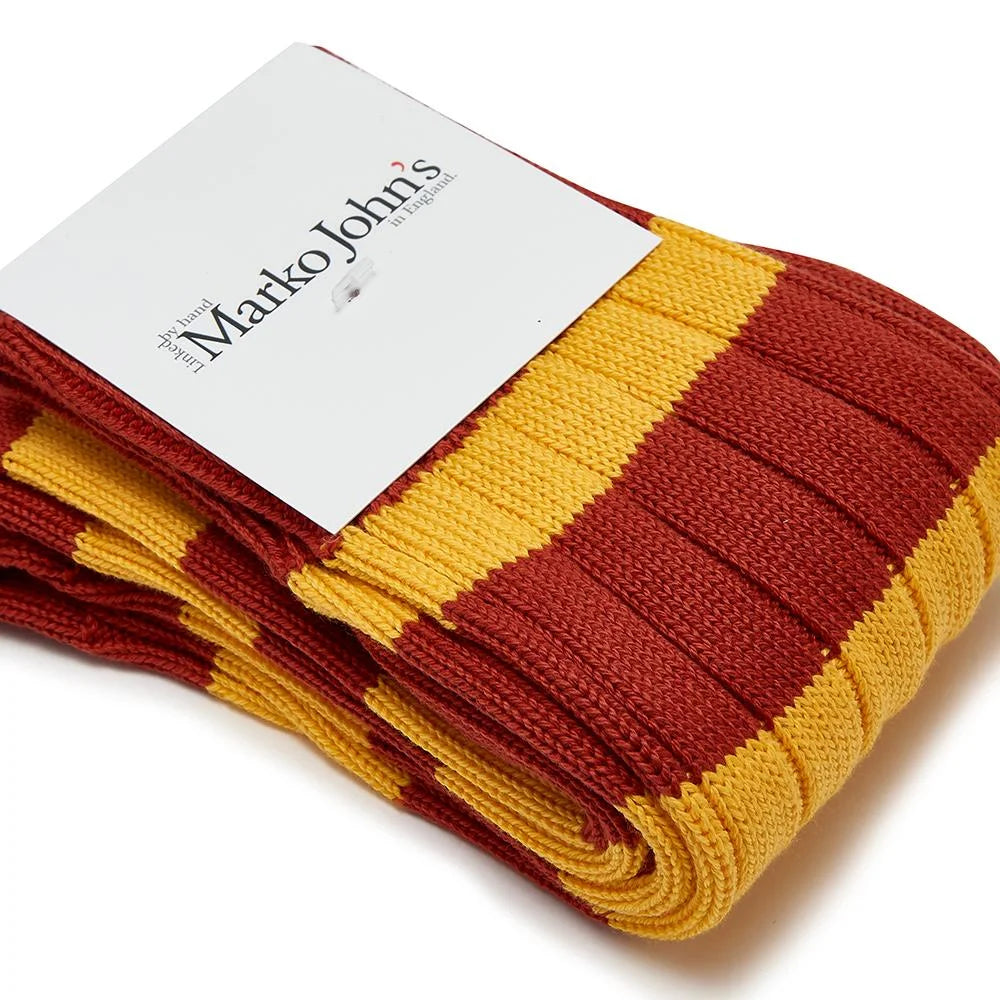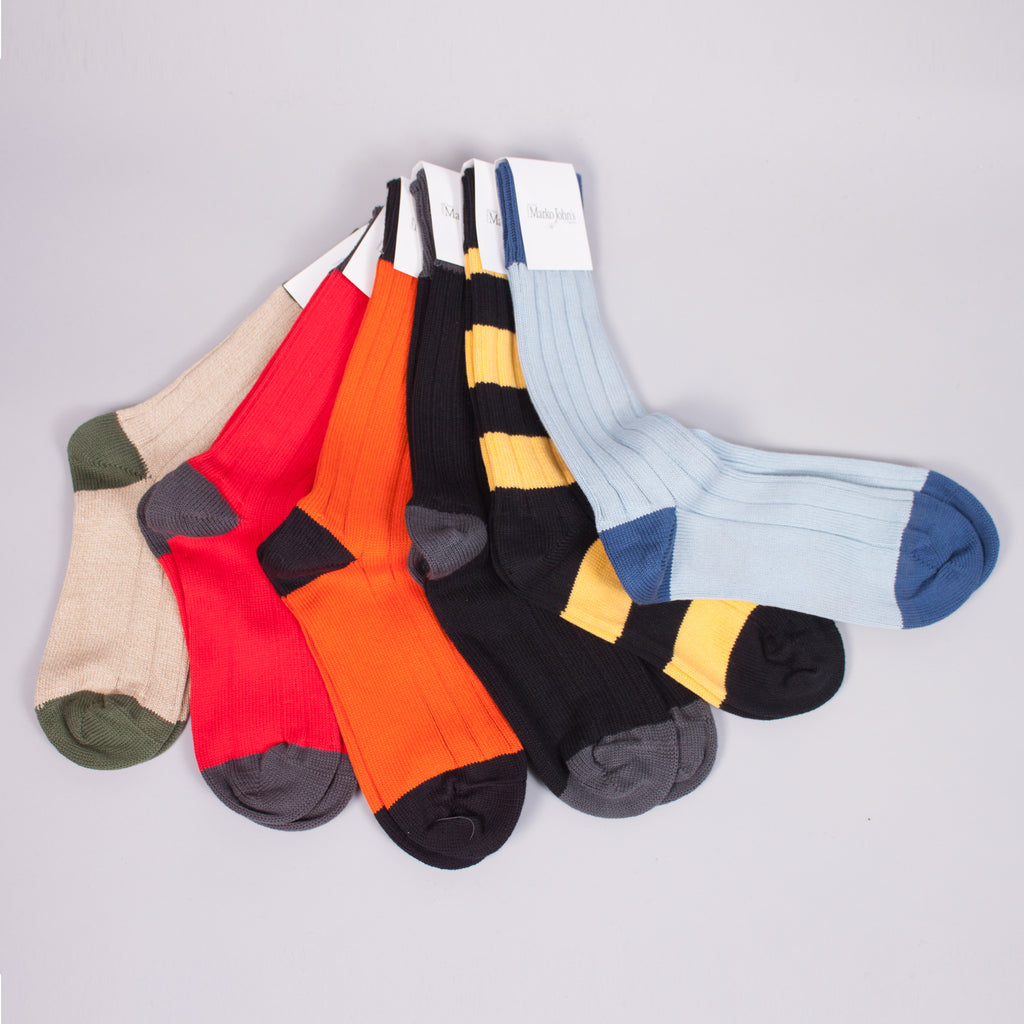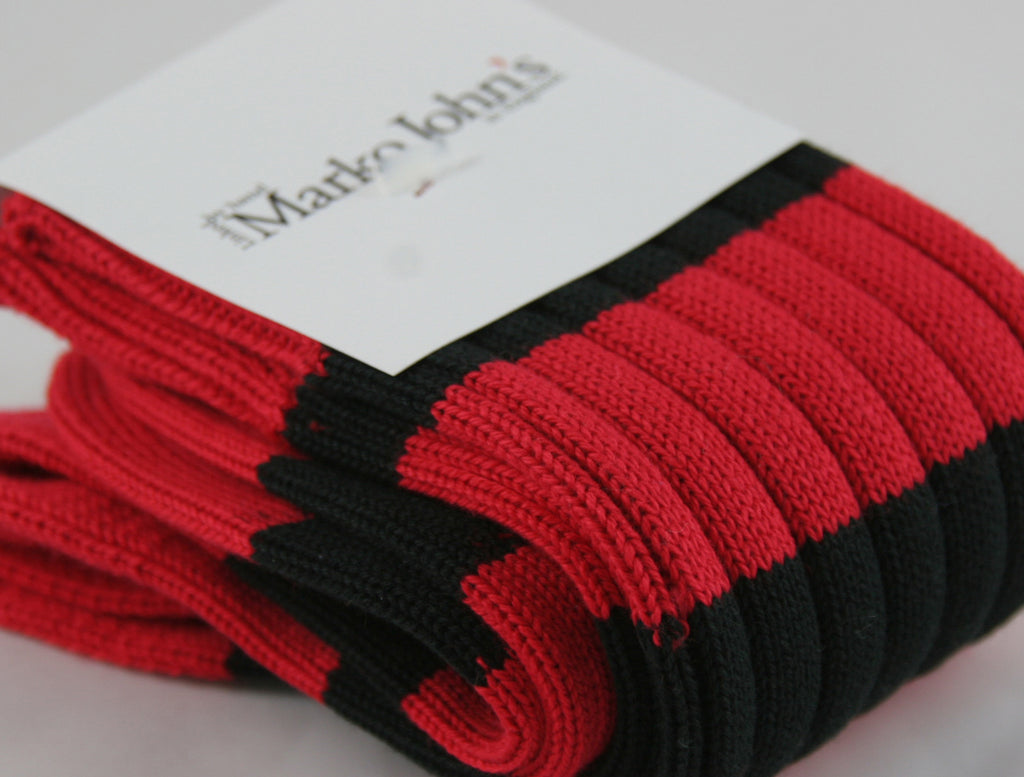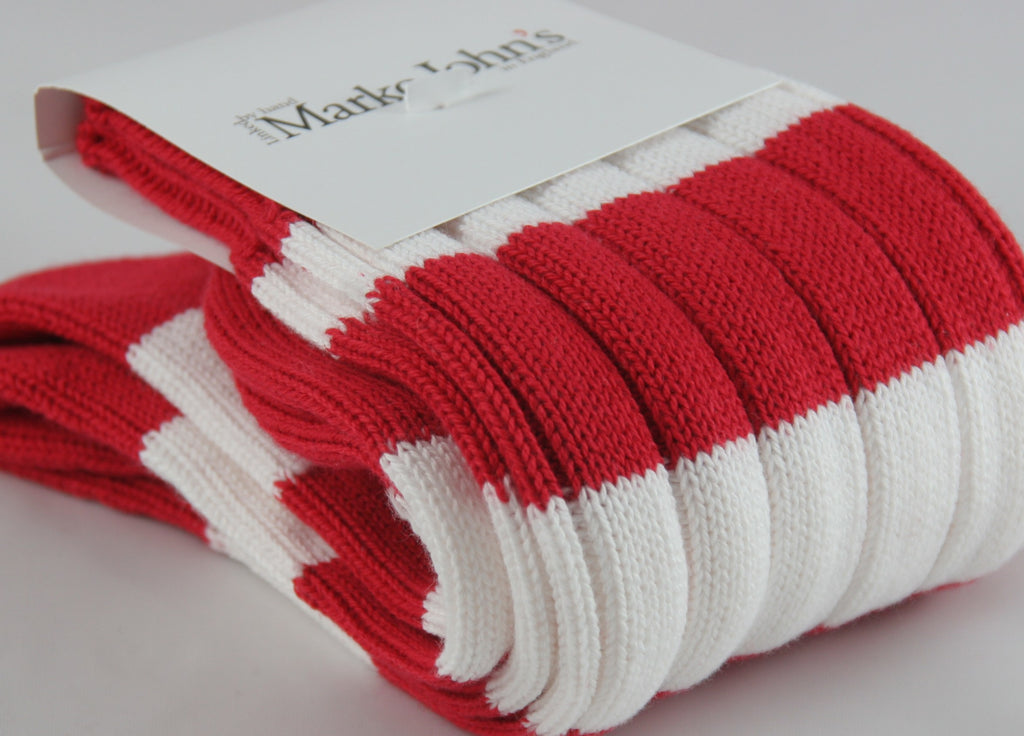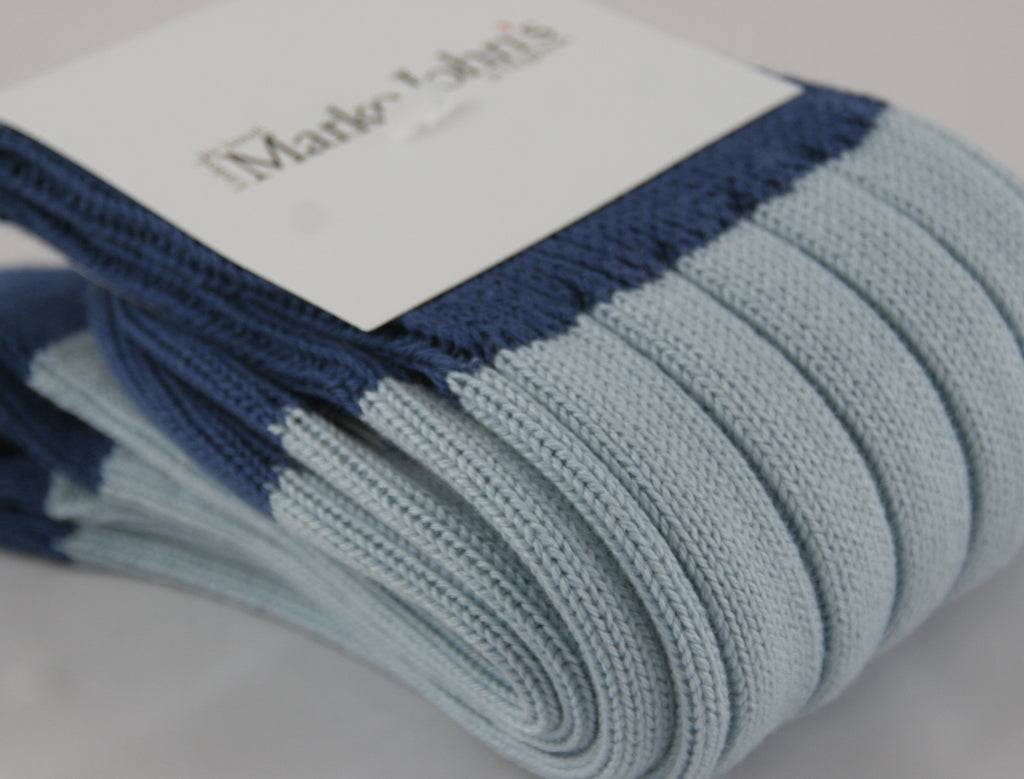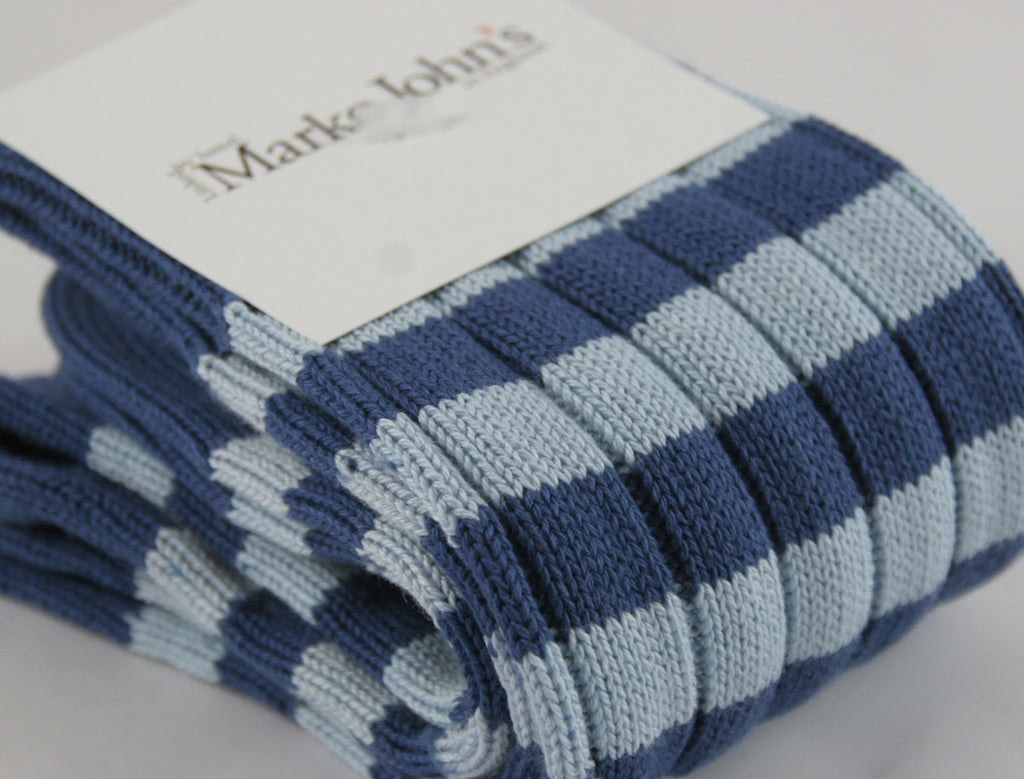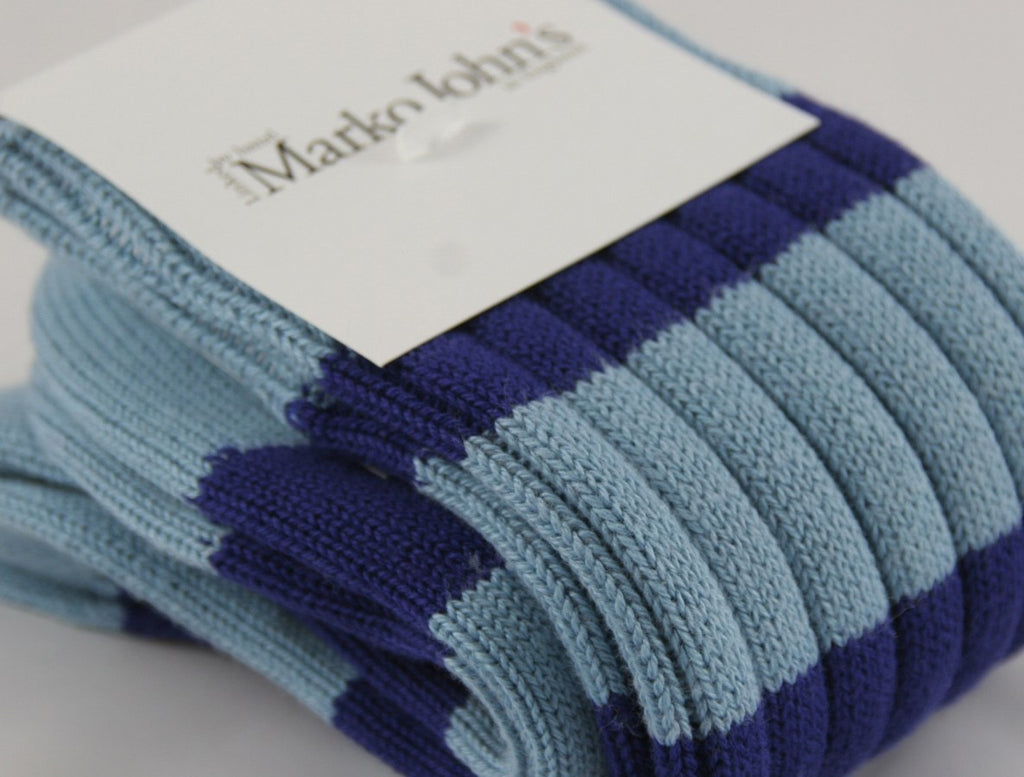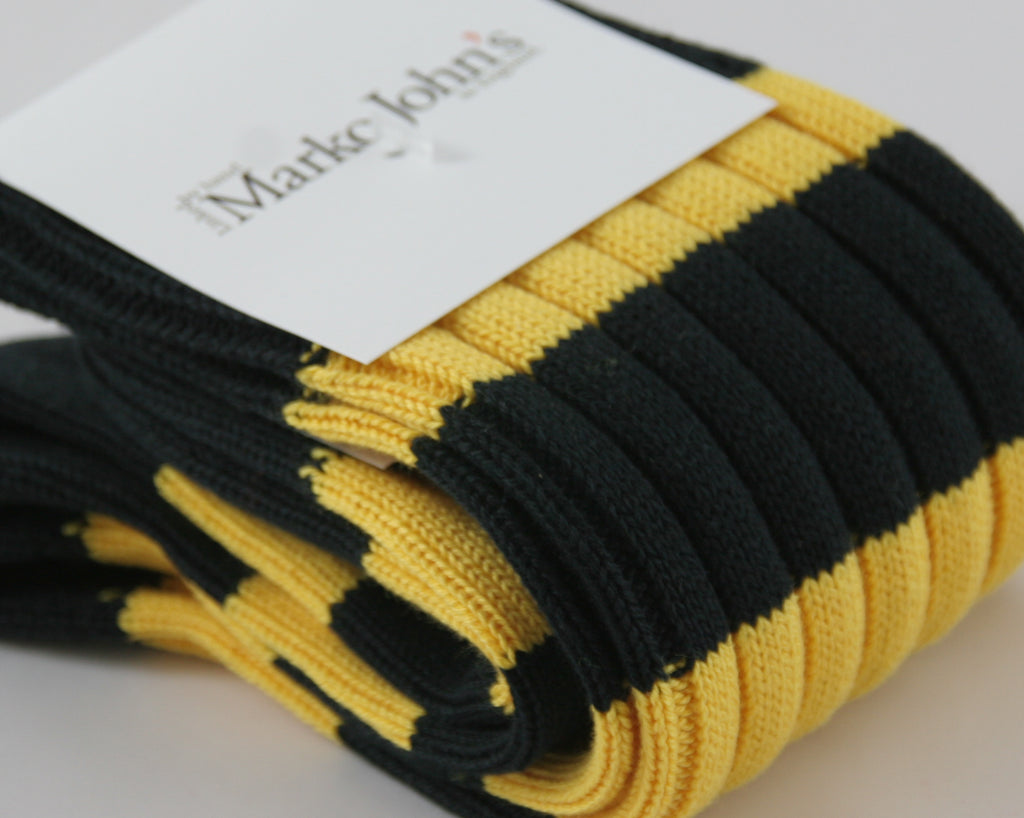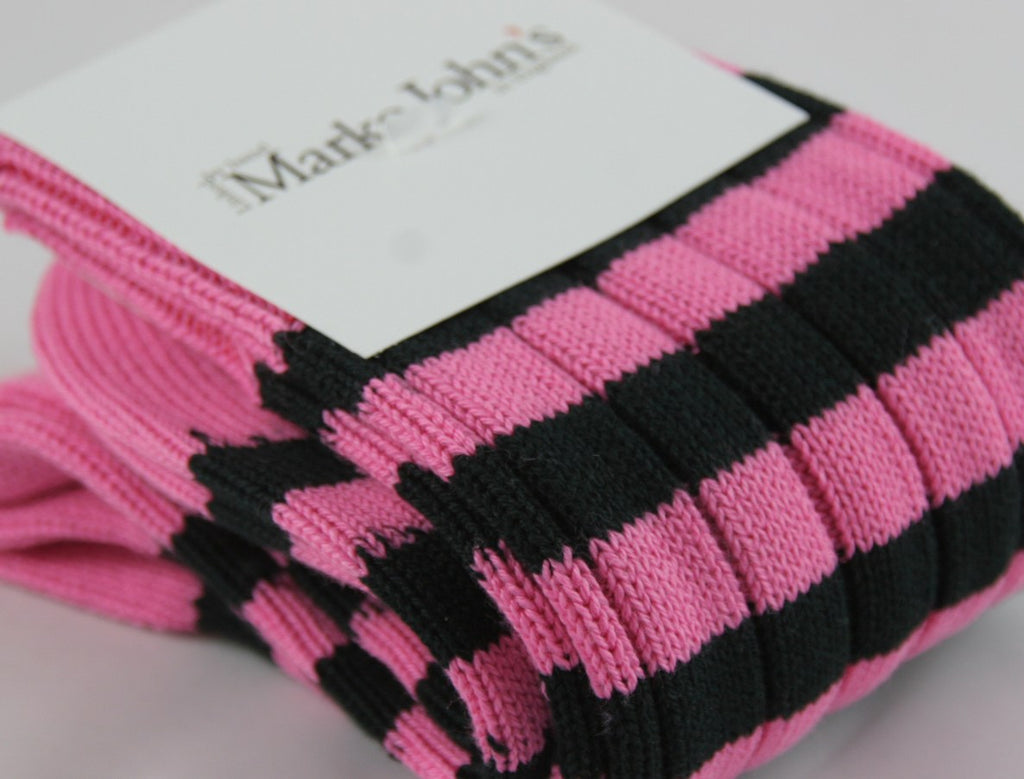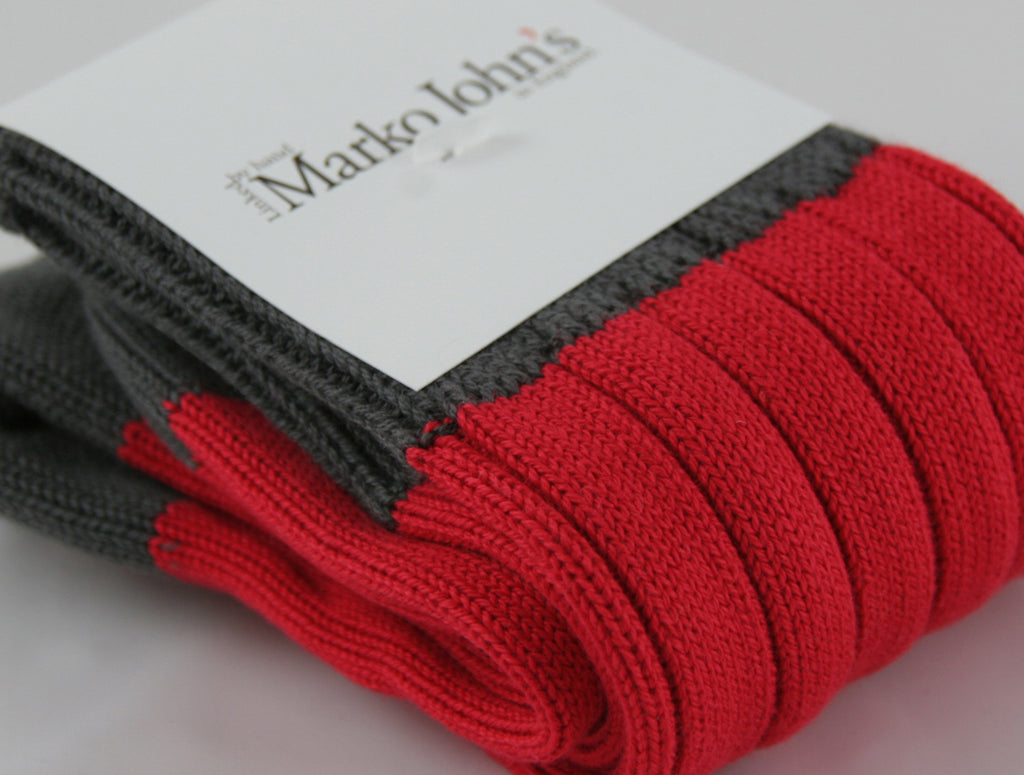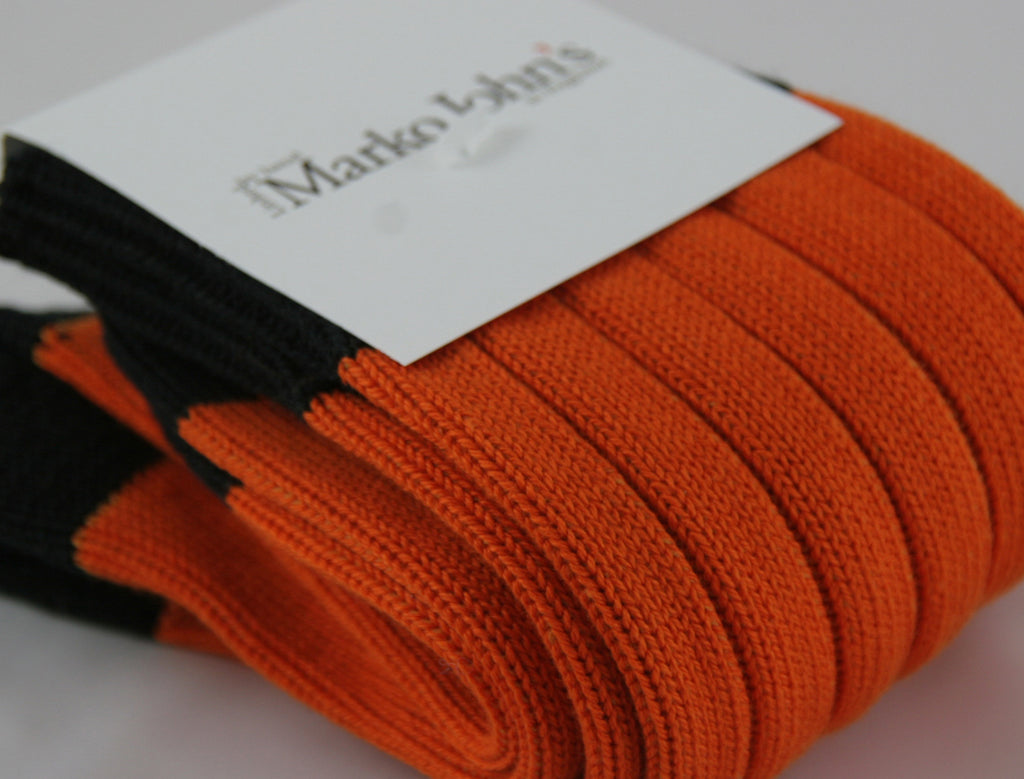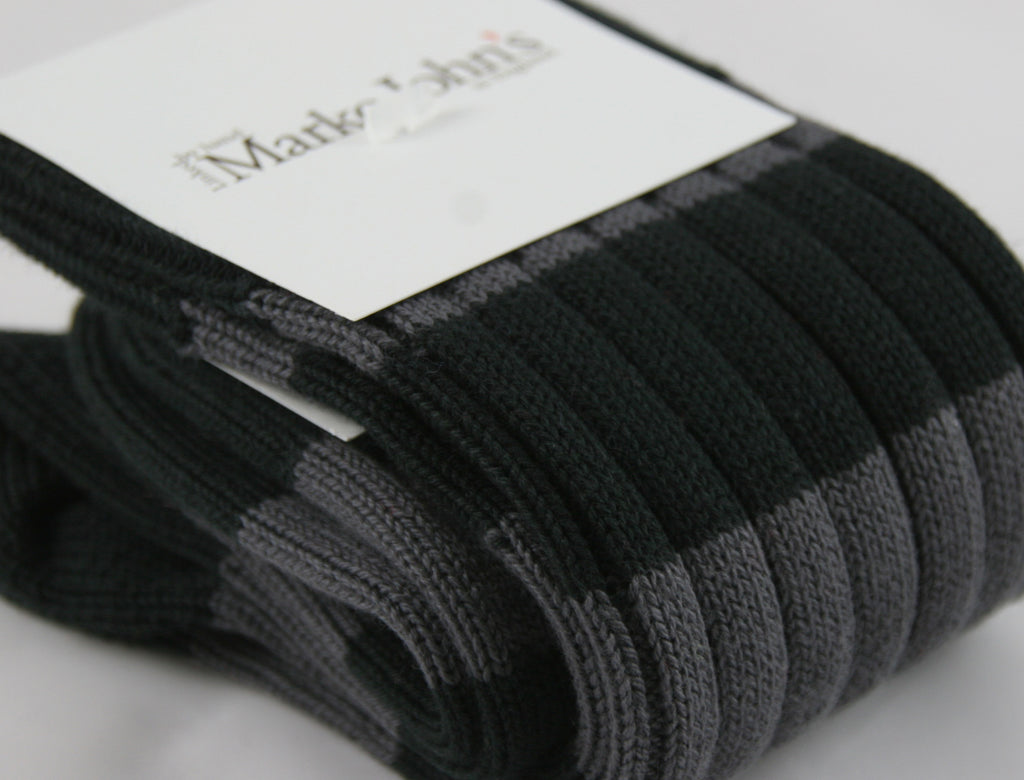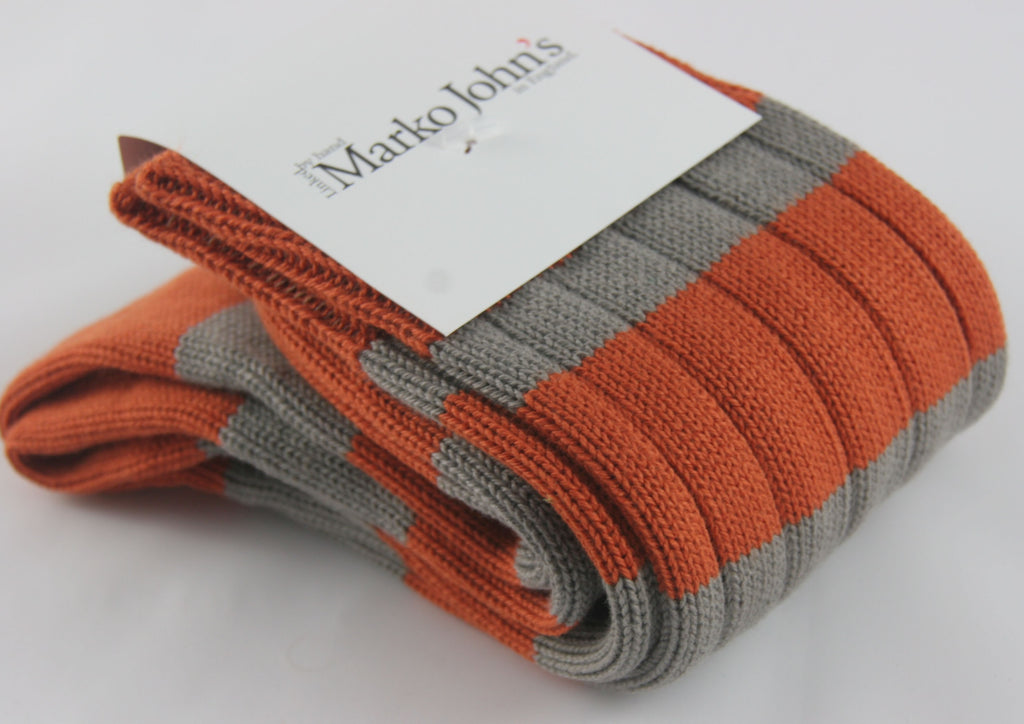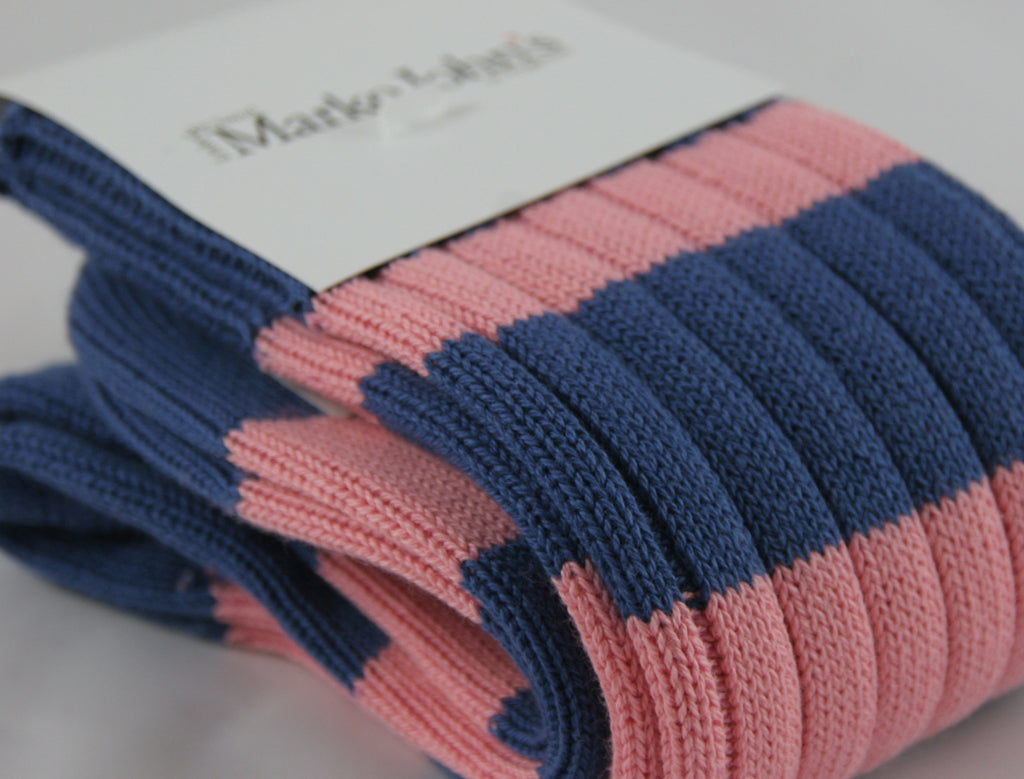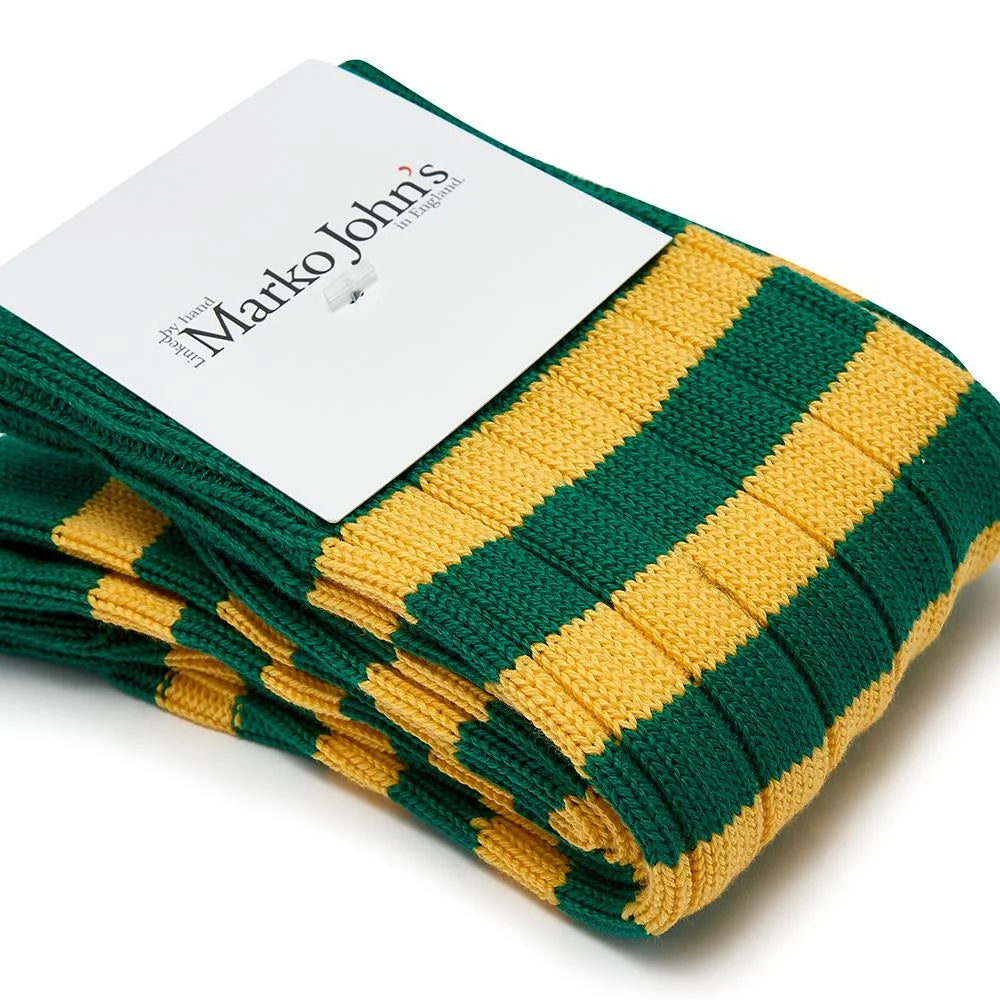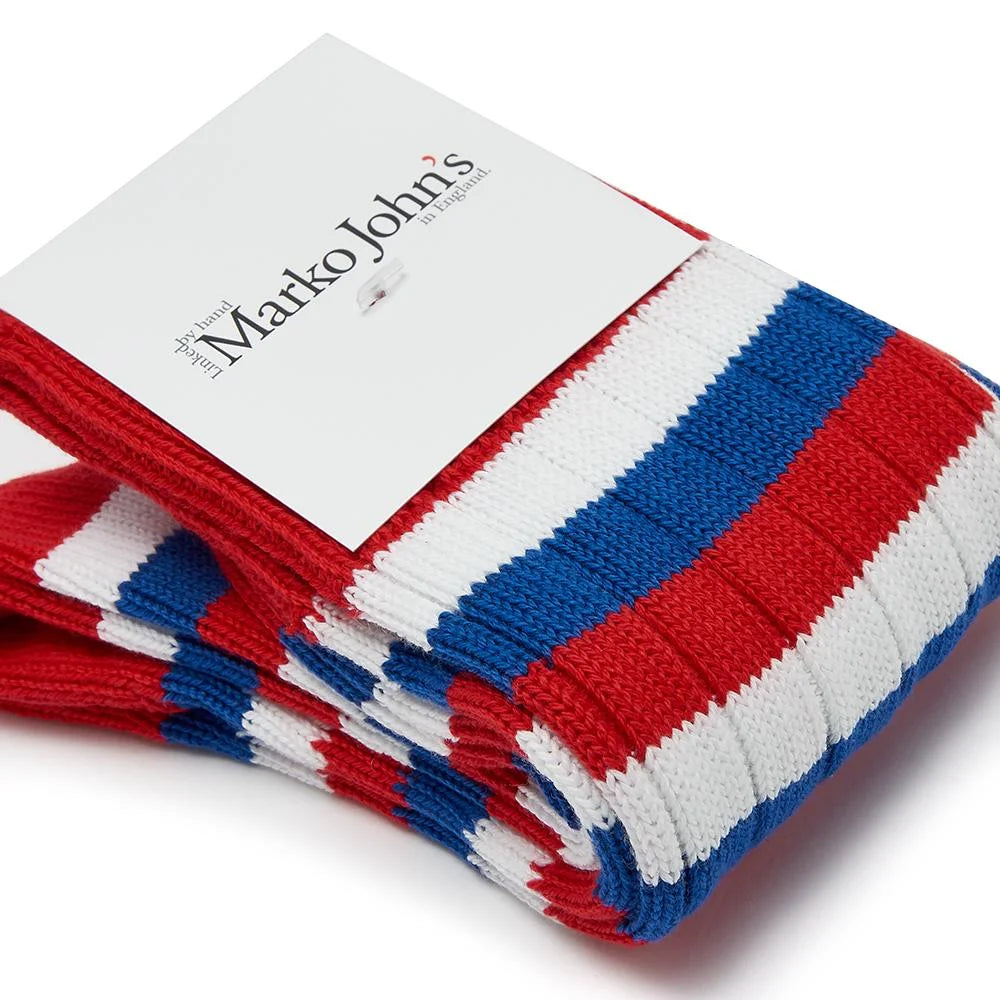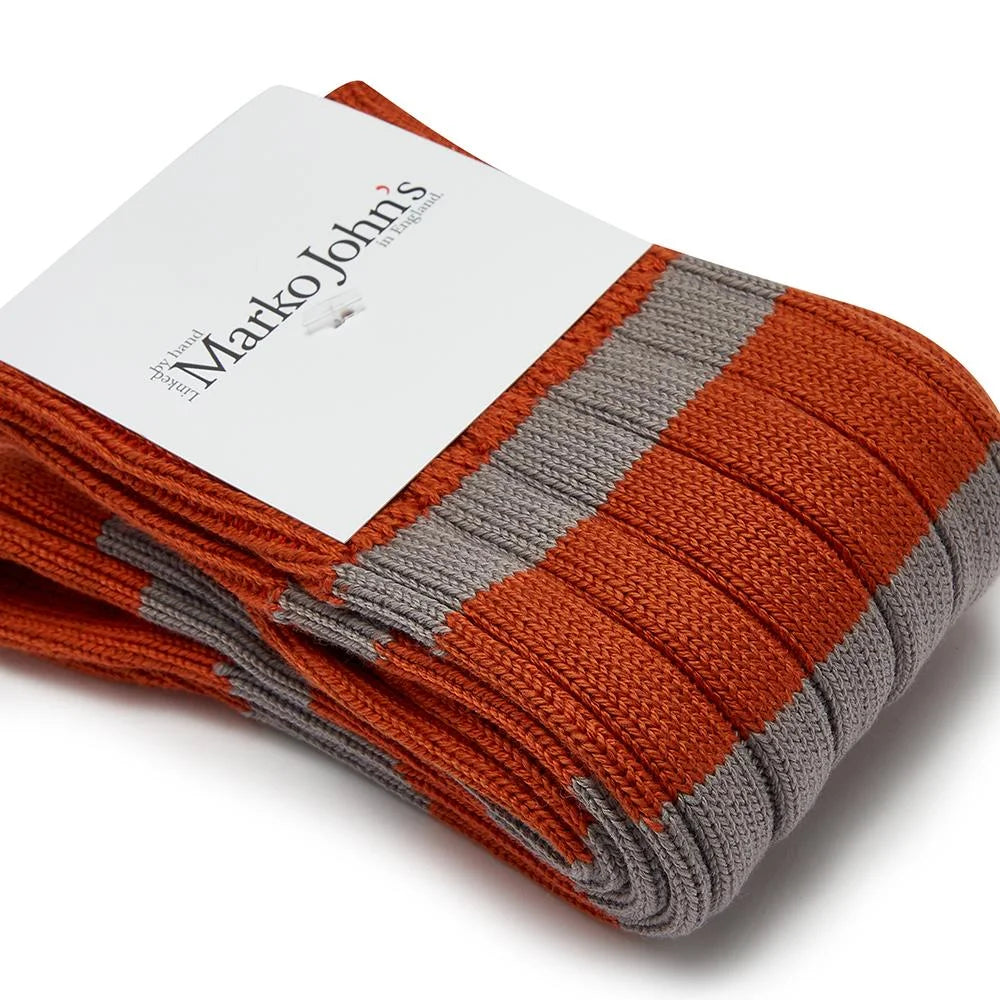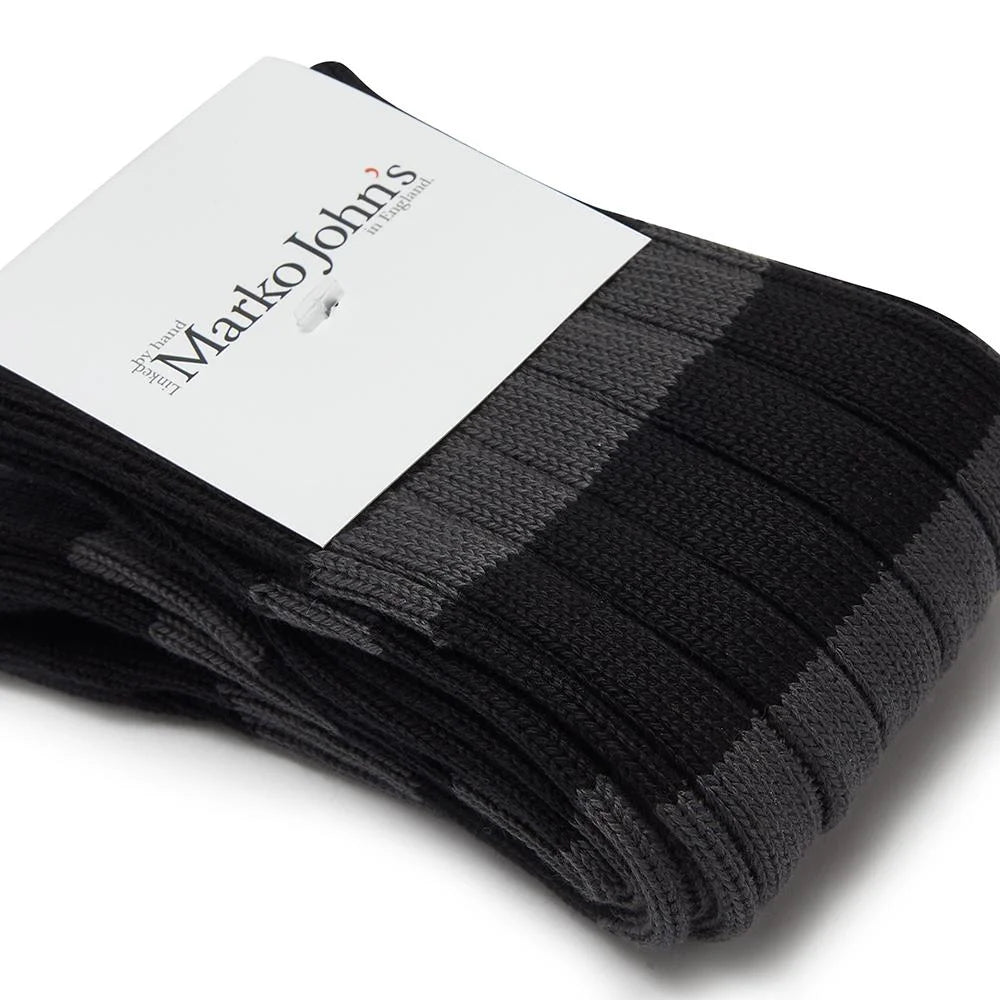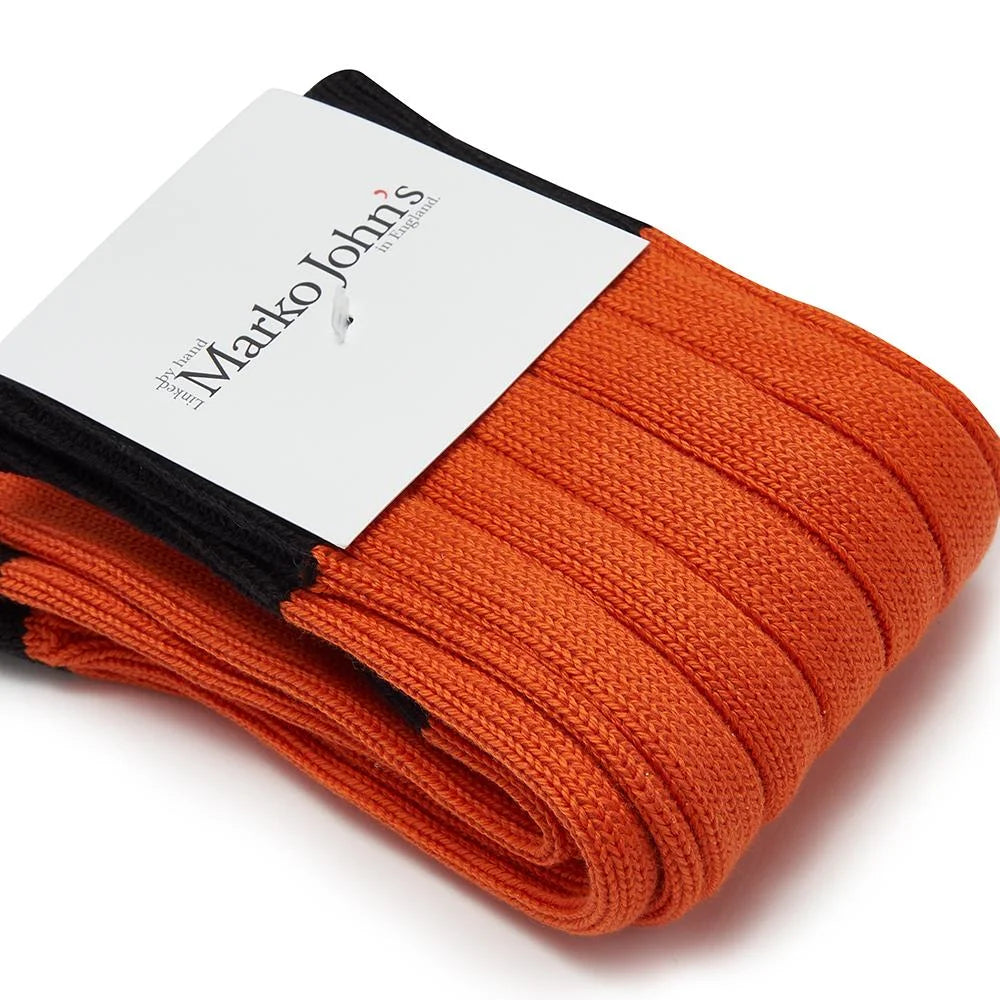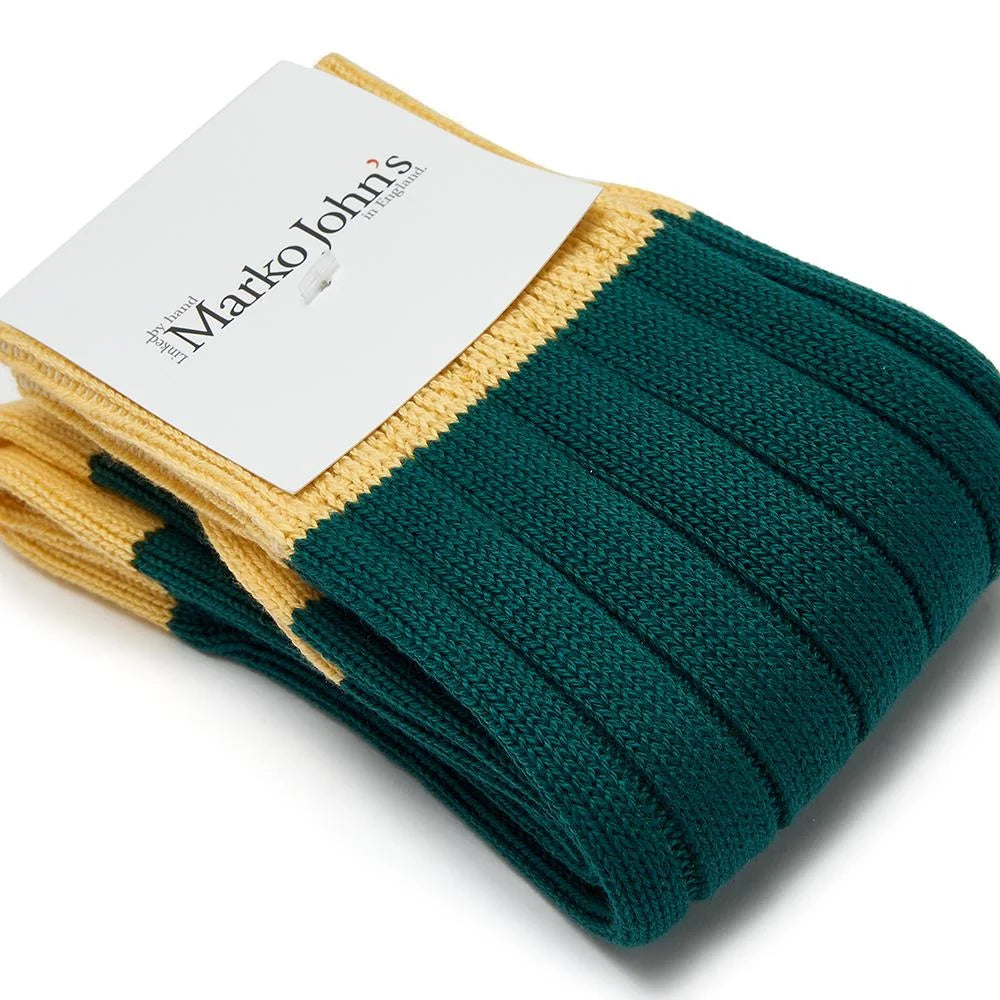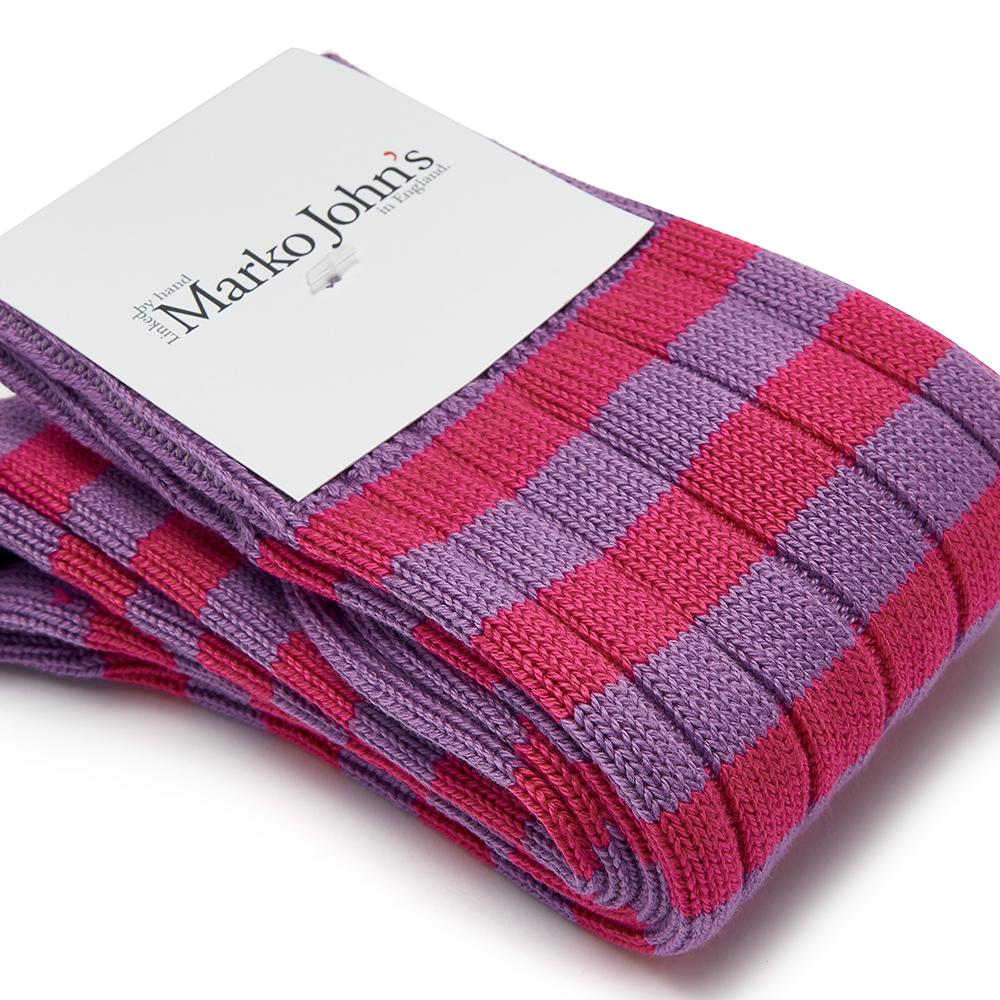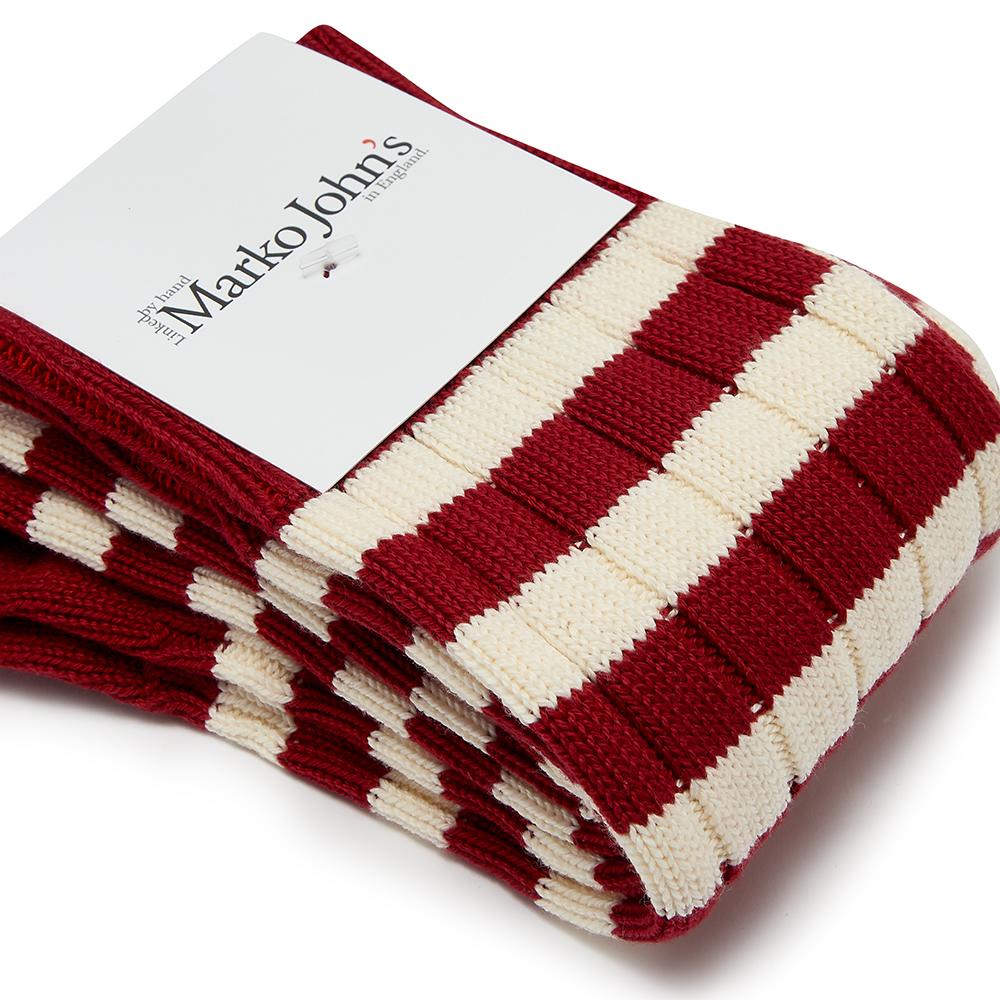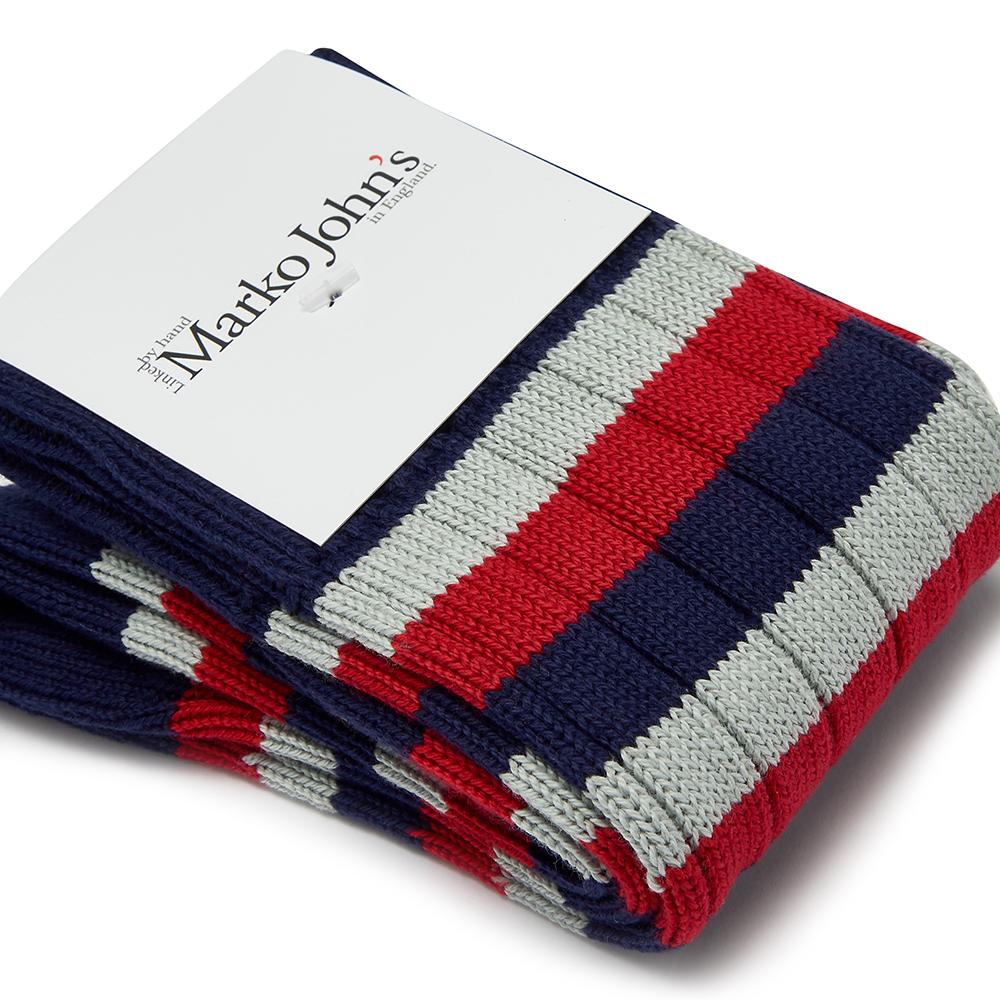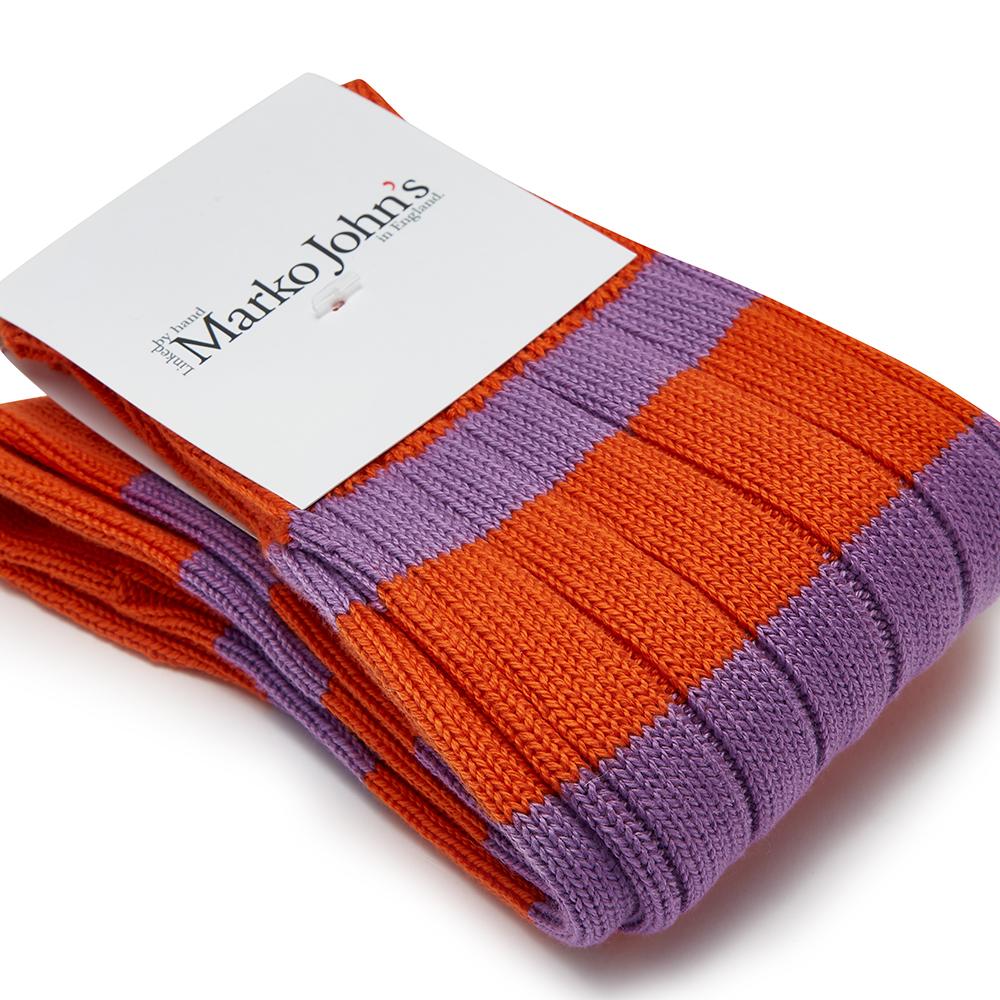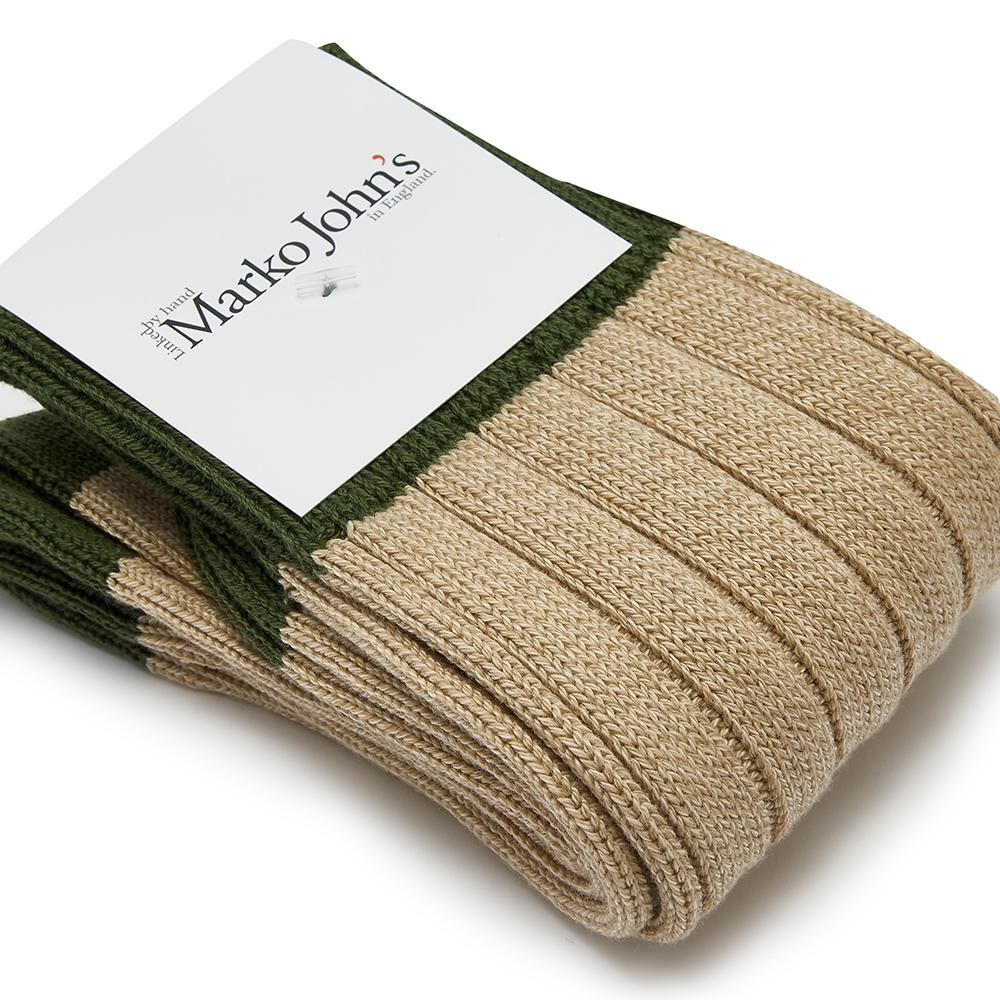 Marko John socks are made, from start to finish, in the UK. They are made by a small family run hosiery specialist who have been making superior British socks since 1895.
90% cotton, dyed and spun using traditional methods just outside Manchester, mixed with 10% man made fibres. This blend, developed through extensive trials, gives MJs the optimum balance between comfort, durability, flexibility and softness.

One Size: UK 8-11
Measures 11 inches from the heel to the top of the socks.