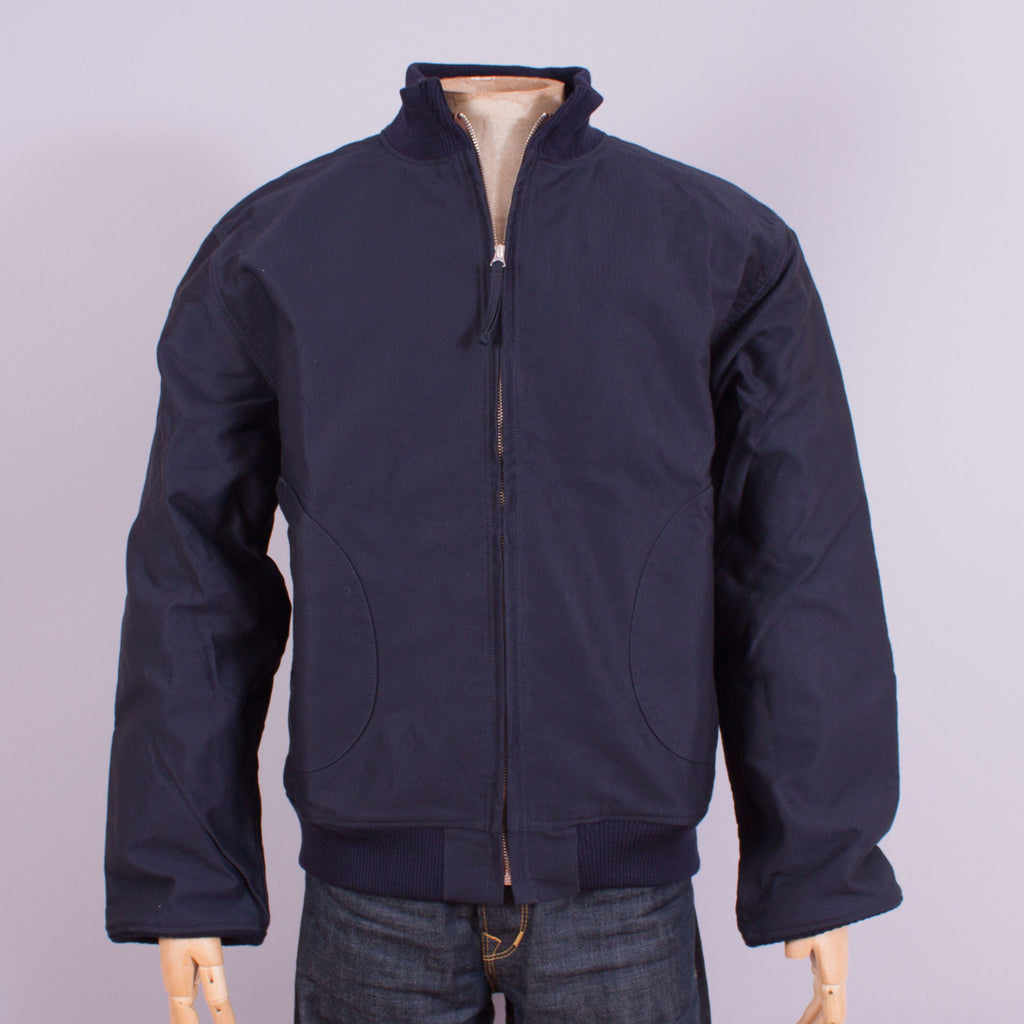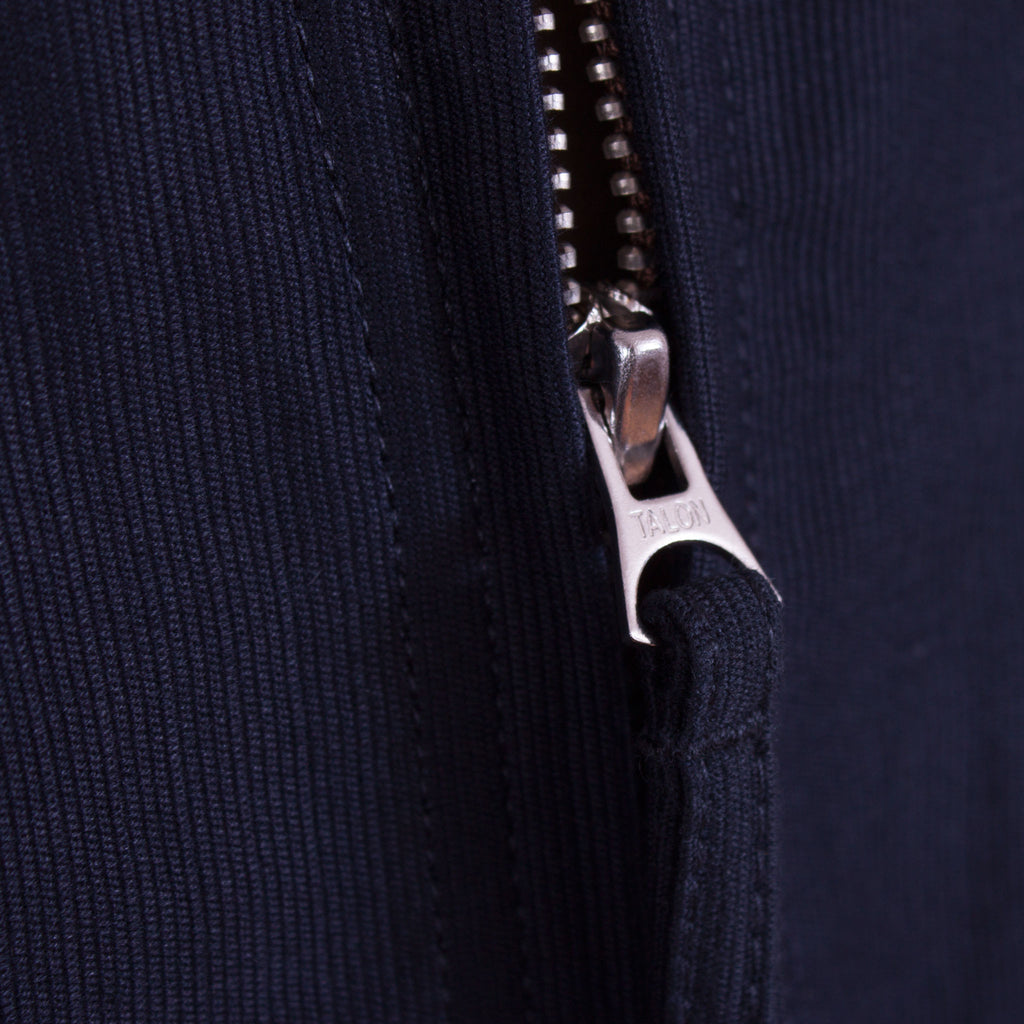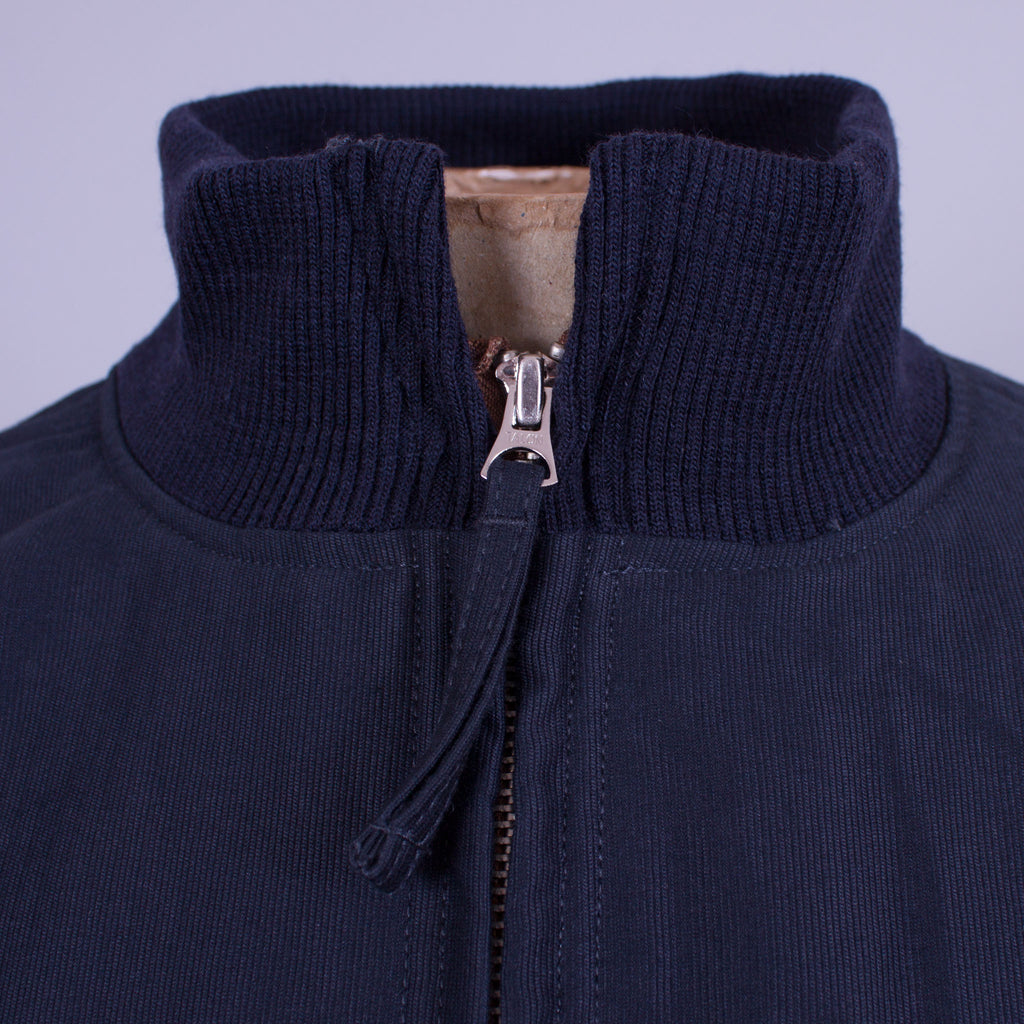 The original Deck Zip Jacket was introduced around 1942 and was used by US Navy personnel serving on deck.
Lighter than the N-1 deck jacket, it is a perfect jacket for spring and cool summer evenings.
This reproduction, by Pike Brothers, has an outer shell made of 'jungle cloth' - cotton 'Bedford' cord - and its lining is made of a wool blanket lining. It has a special membrane, making the fabric wind and water resistant - just like the jackets made during WWII.
Outer layer of densely woven, double-faced, 'jungle cloth'
Wool blanket lining for warmth
Vintage 1940s bell-shaped Talon zipper
Authentic Spec. Label
Proper 1940s round knit wind cuffs