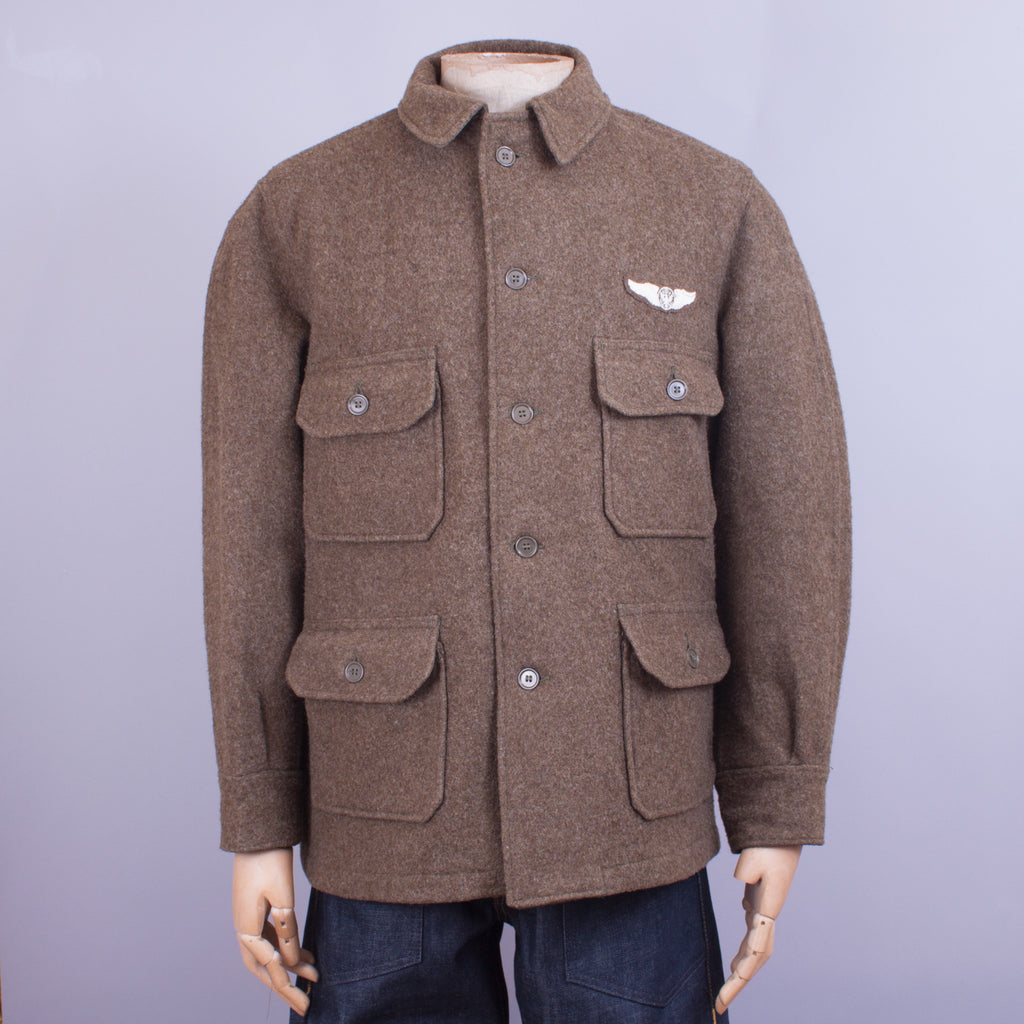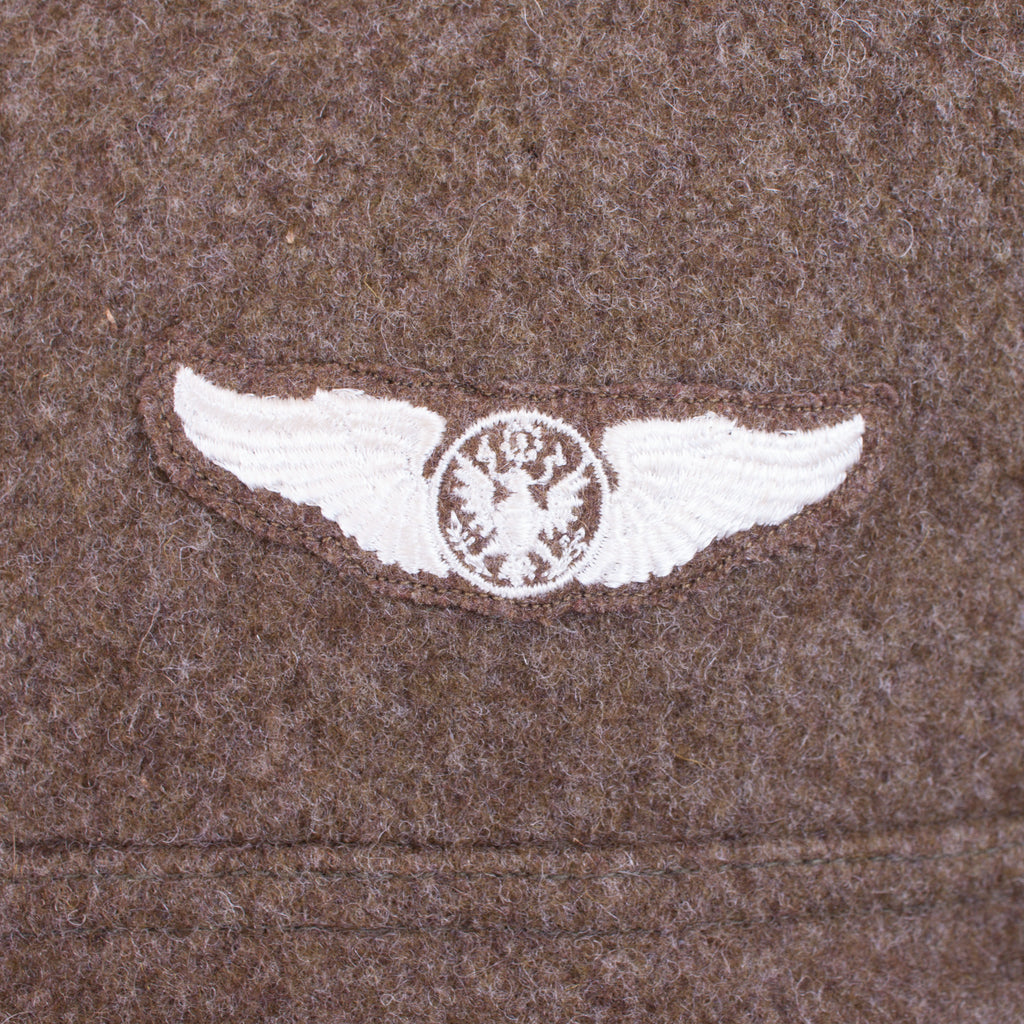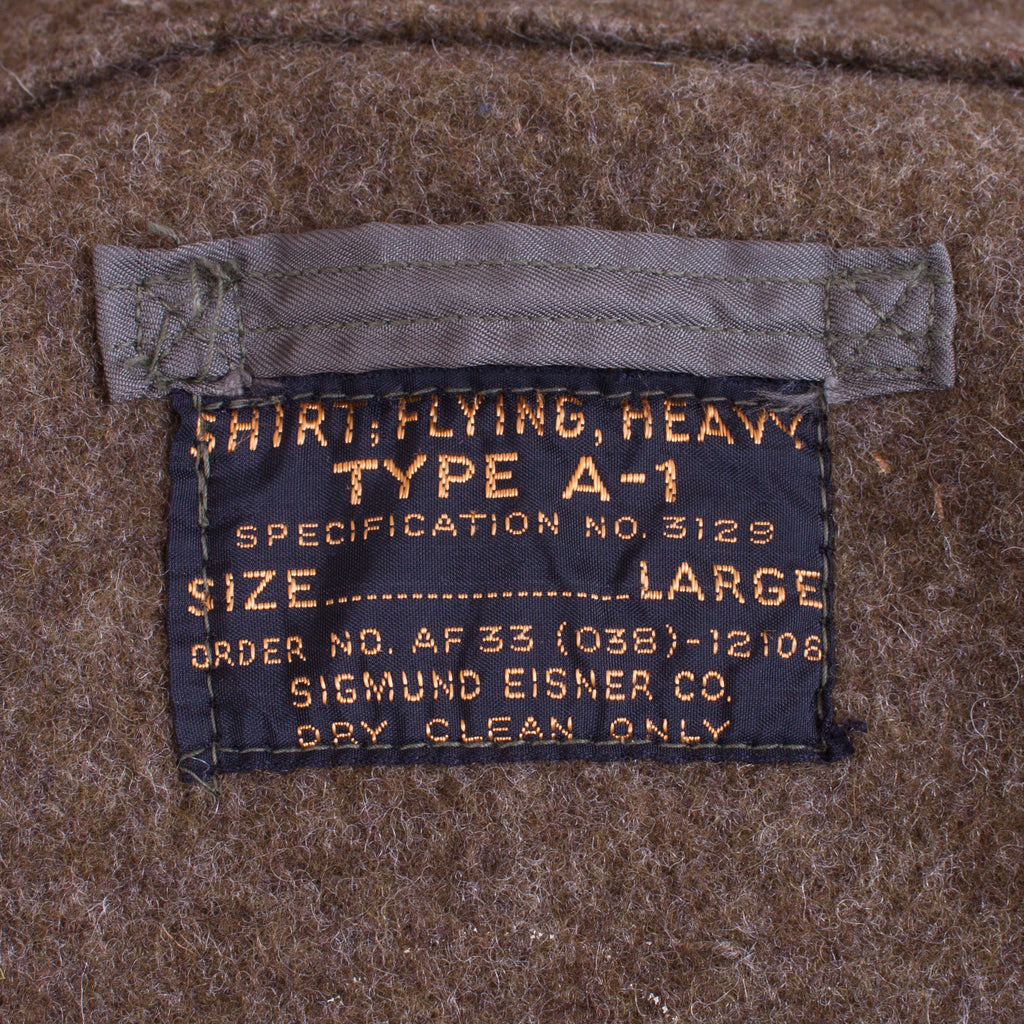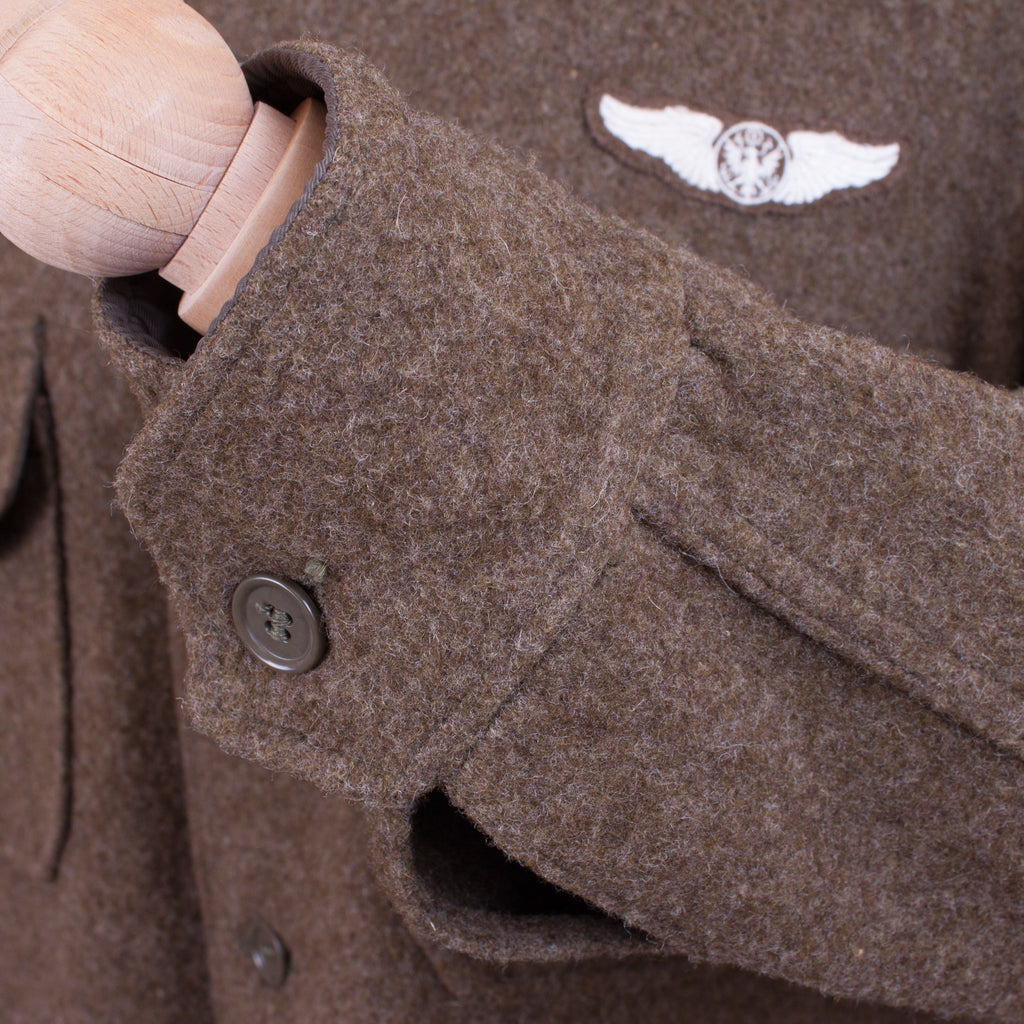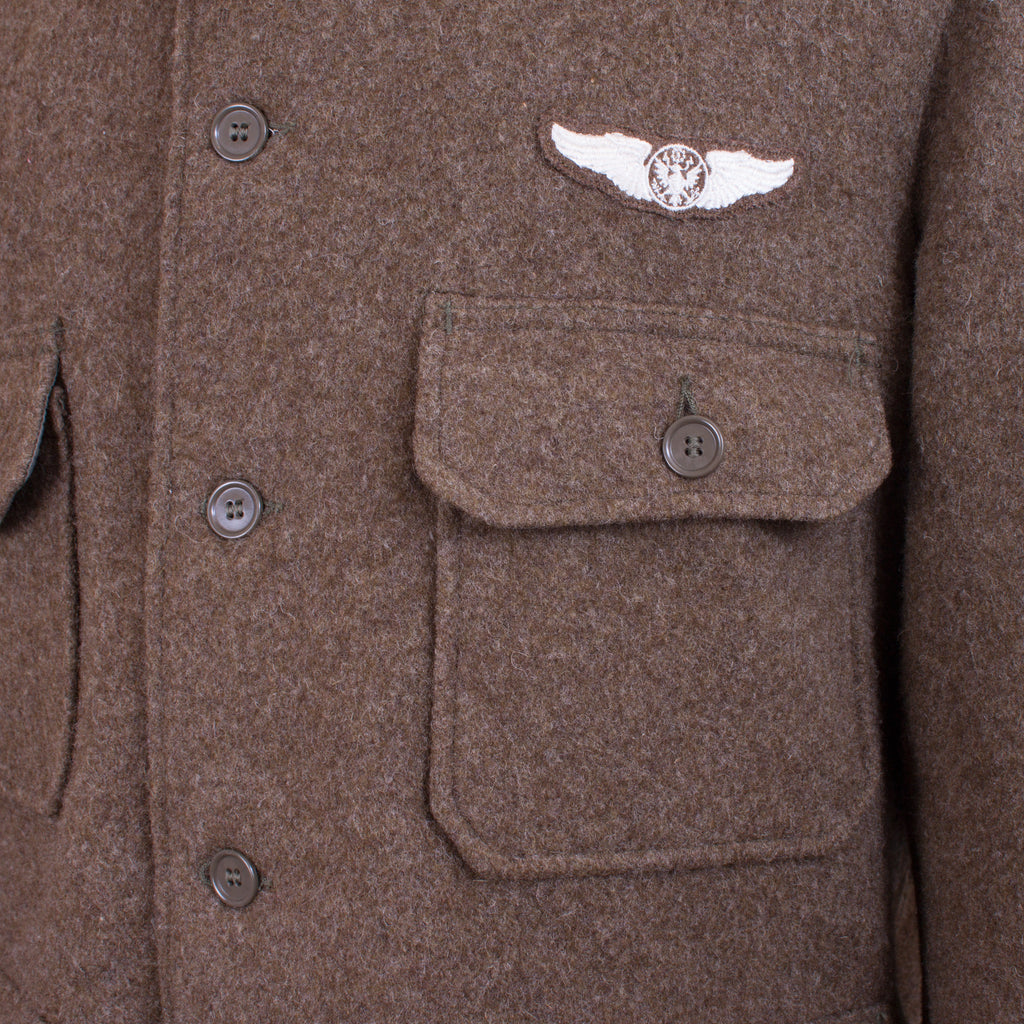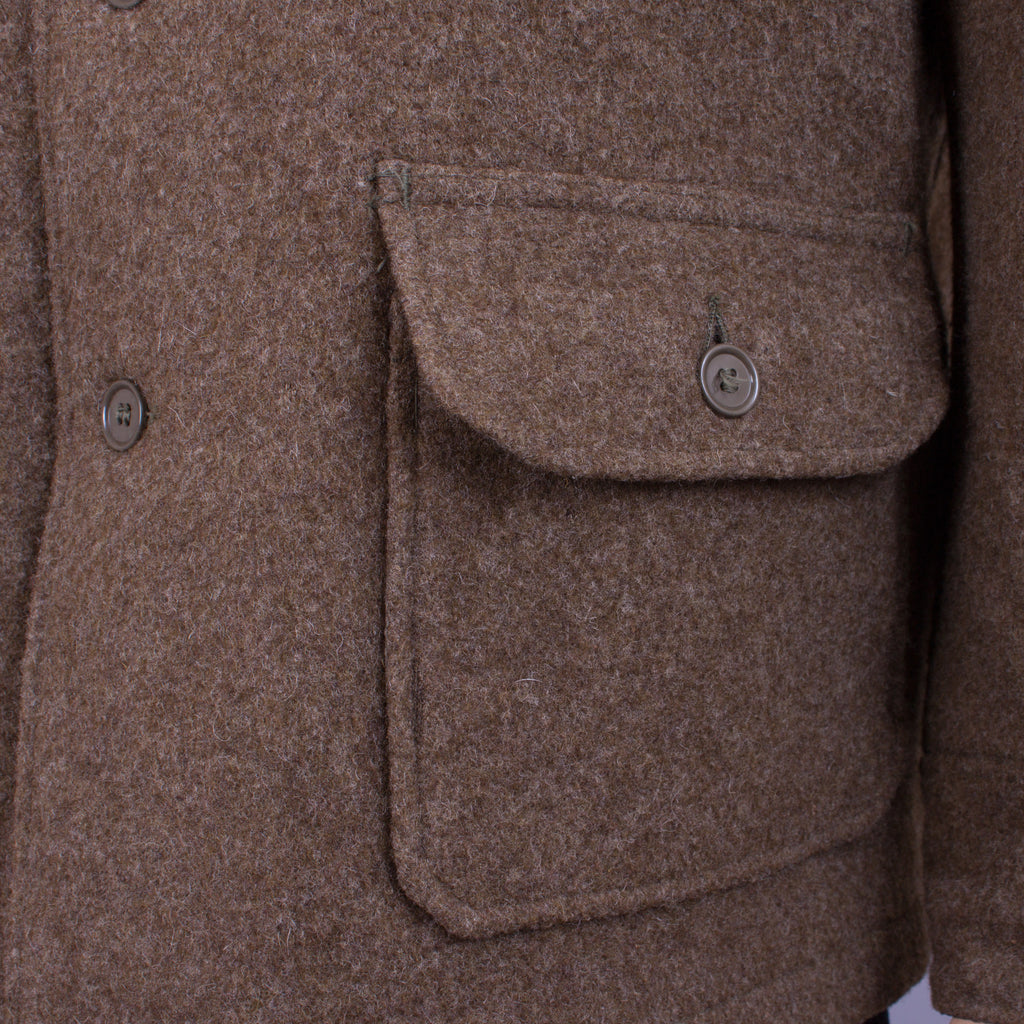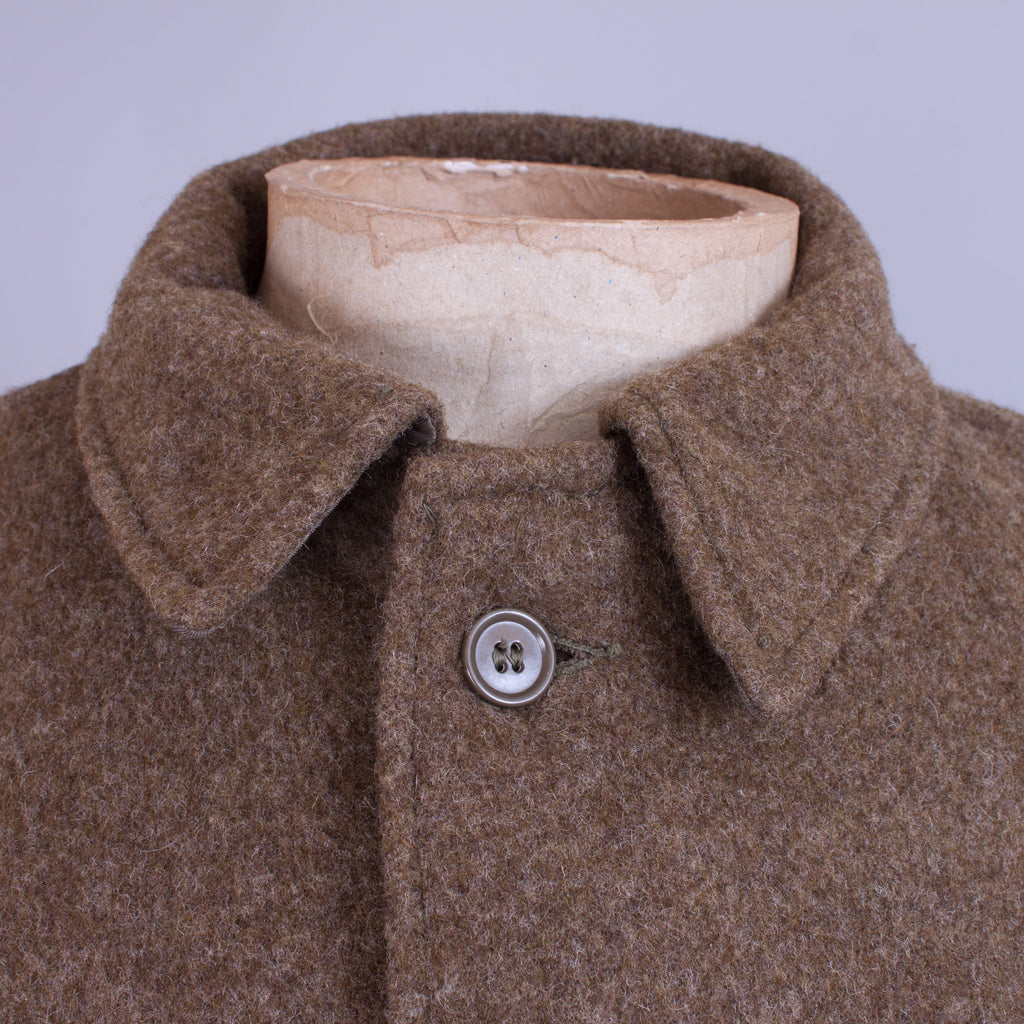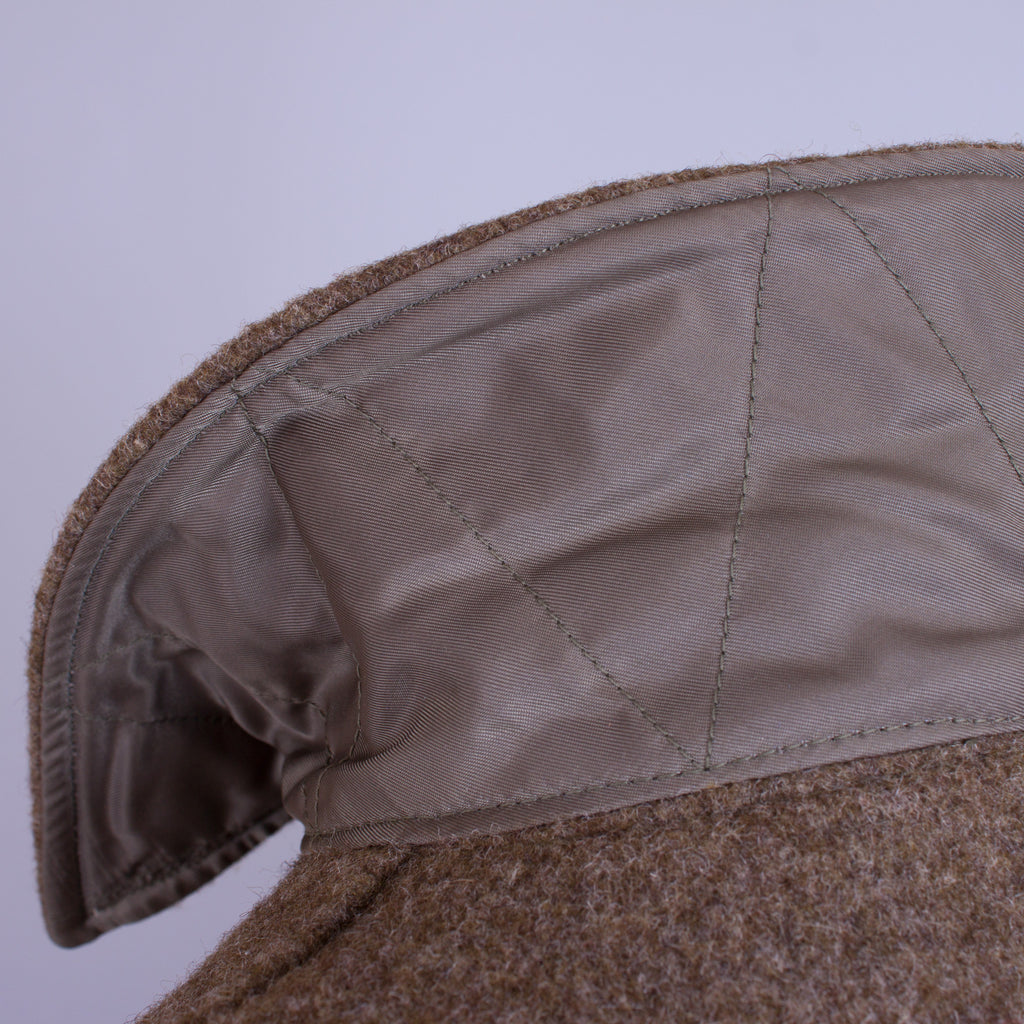 The A-1 Flying Shirt, Heavy, is was introduced in WW2 to be worn under the flying suit by pilots in the US Air Force. A matching pair of trousers (E-1) offered further protection.
This is a rare and exceptional example of this little-known garment, in excellent condition, complete with embroidered wings, an intact specification label and original buttons.
It is a highly-prized item in our collection and takes pride of place in our Margate shop - it is priced accordingly.
The khaki colour of this example dates it to the mid-1940s. Later versions were made in a thinner blue wool and sage green.
With four front pockets and made from a heavy wool cloth, it offered stylish warmth and practicality.
It is marked 'Large' and measures 23" from armpit to armpit. But, worn as an overshirt, it fits more like a modern 'Medium'.
On close inspection, there are few patches of very light surface moth damage, but these are hard to locate and there are no holes. There is no wear to the collar or cuffs, which are lined for comfort.
When worn, this garment creates the impression of having never been issued.
---