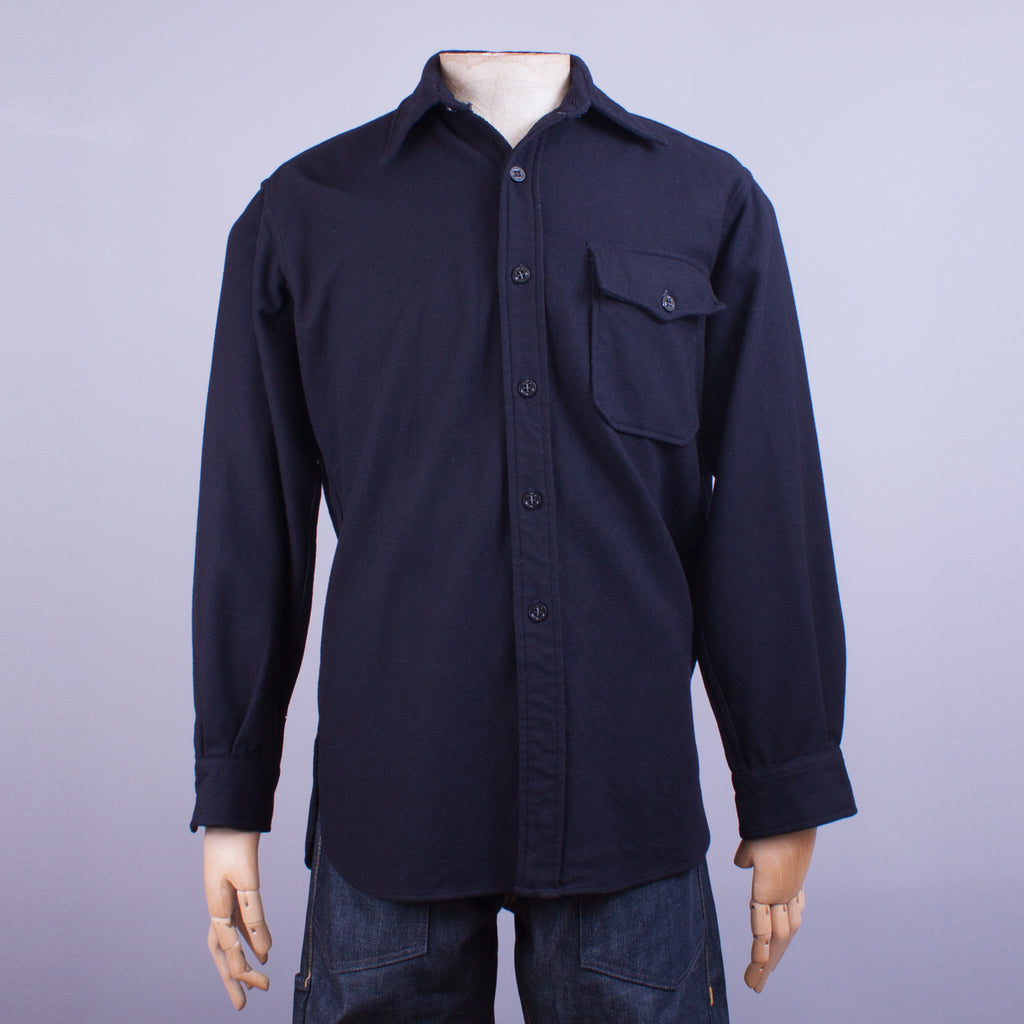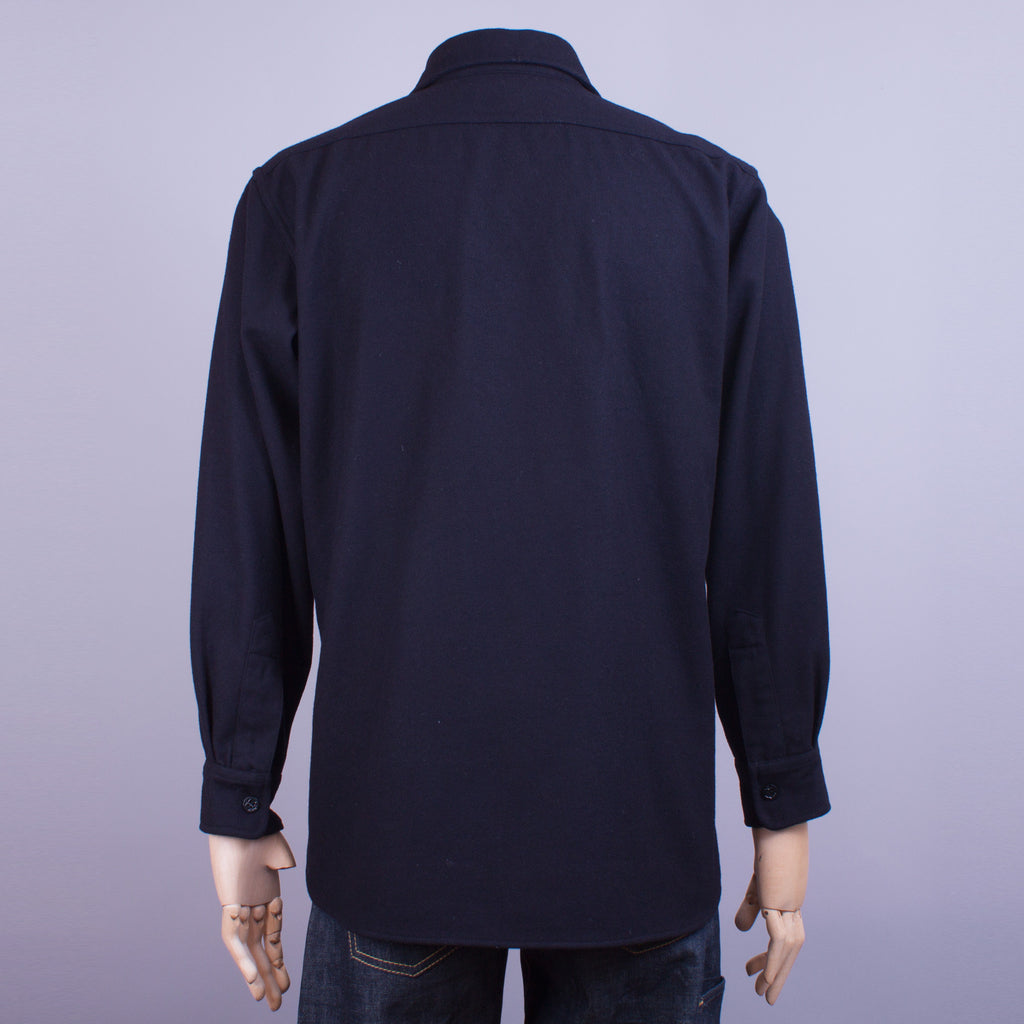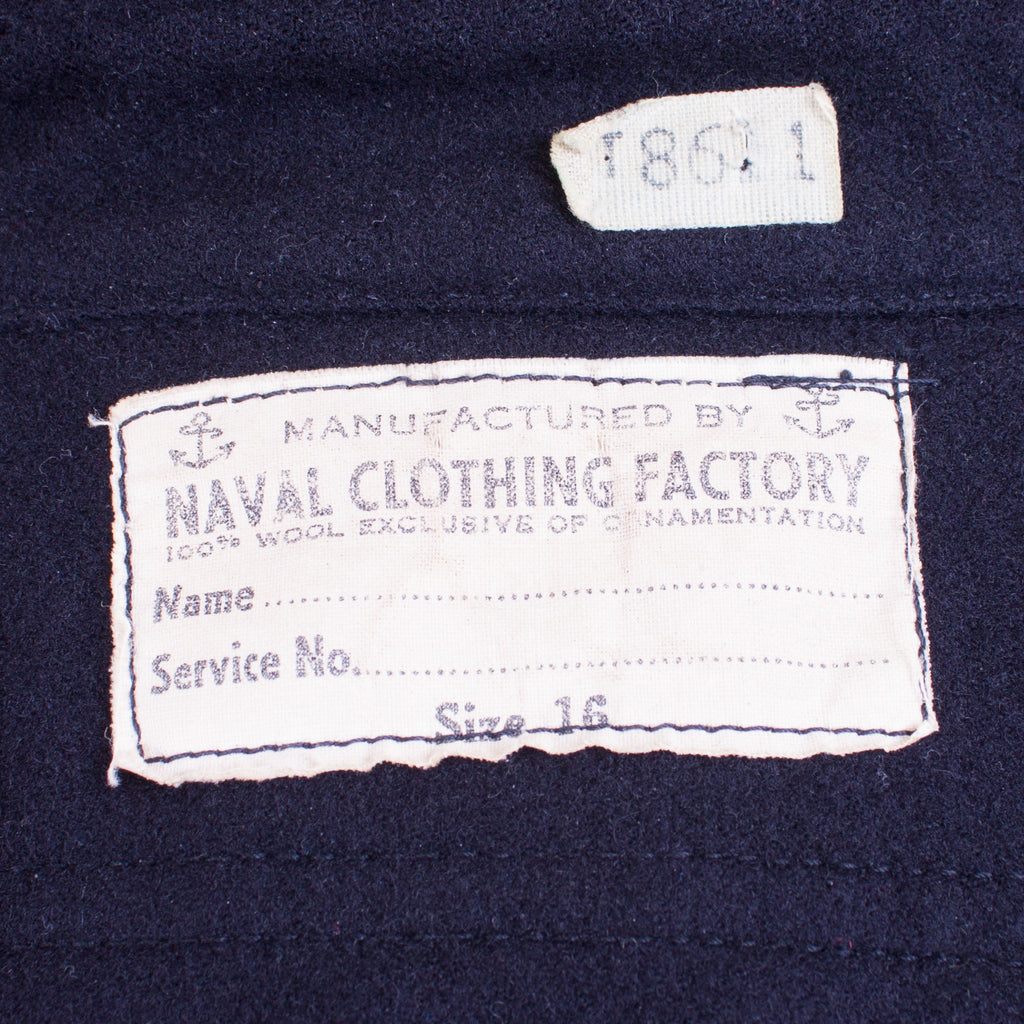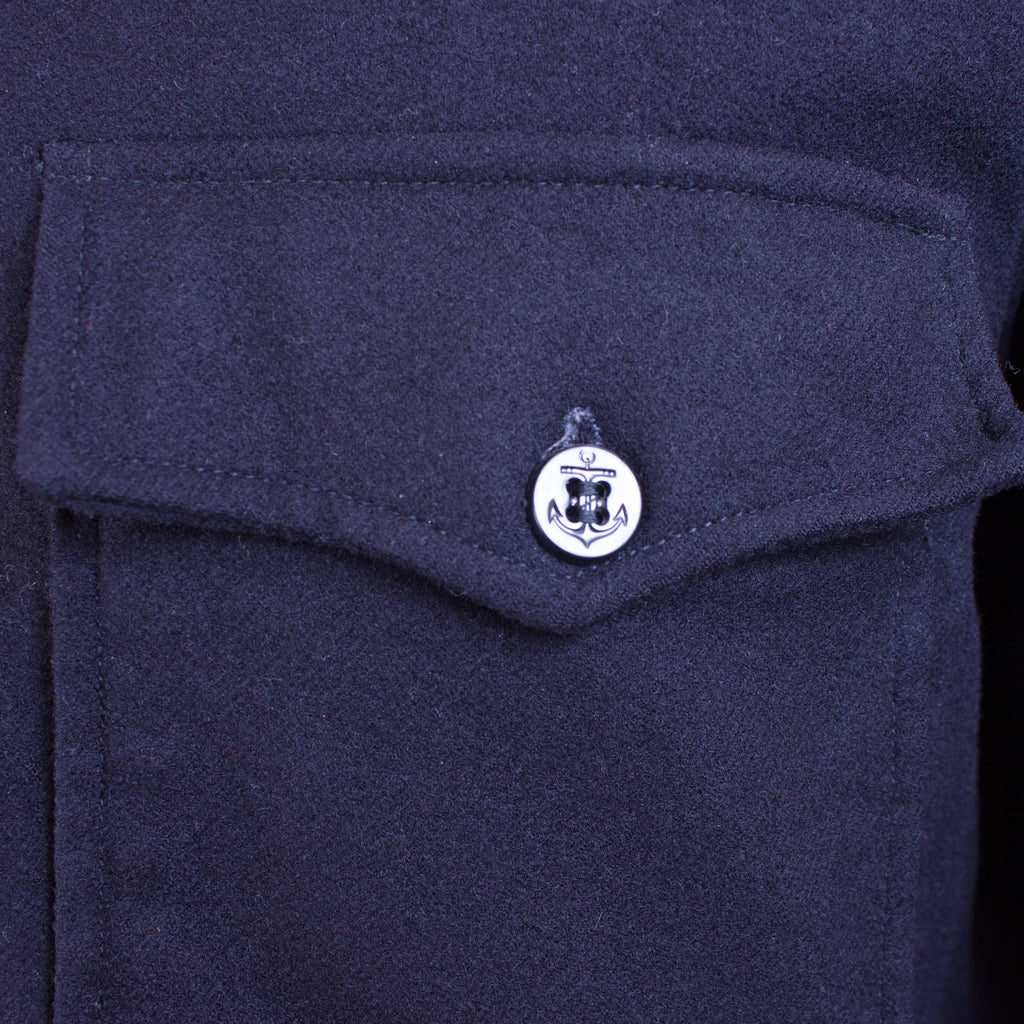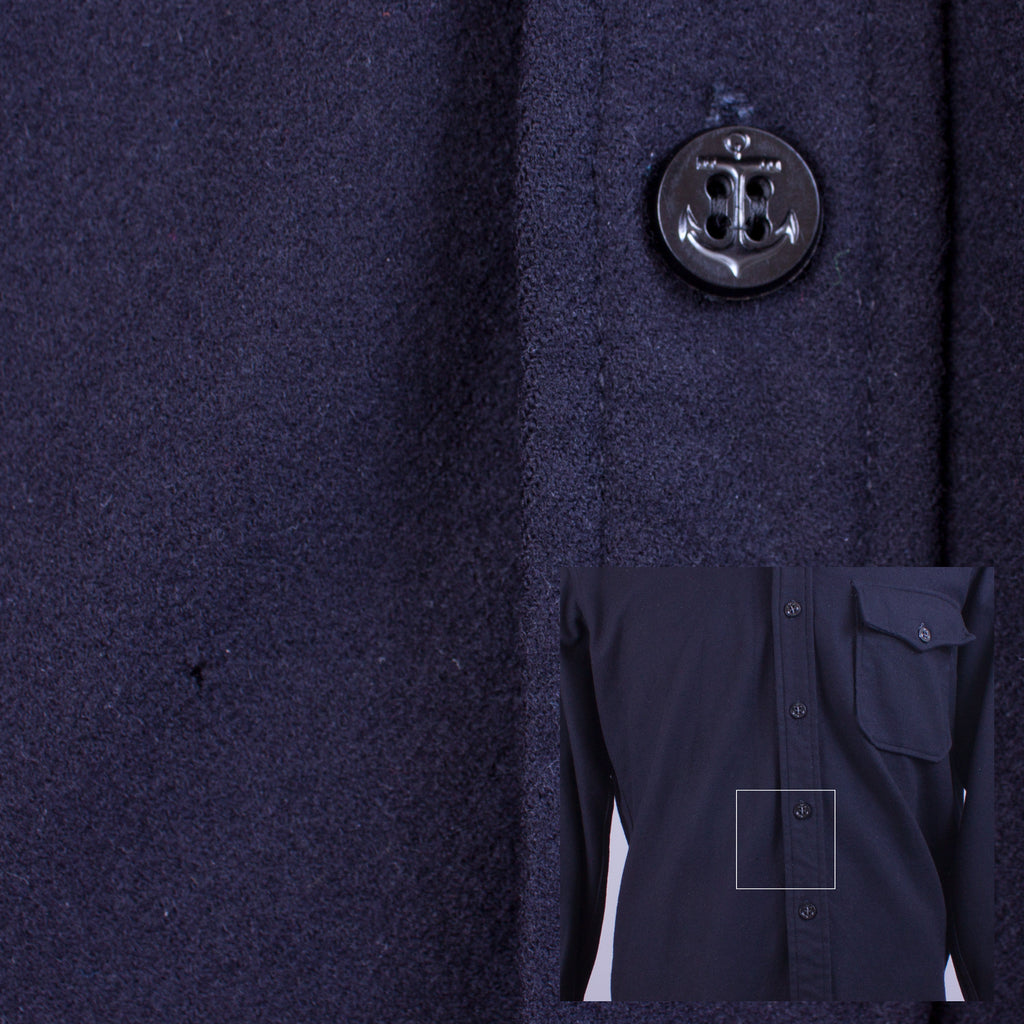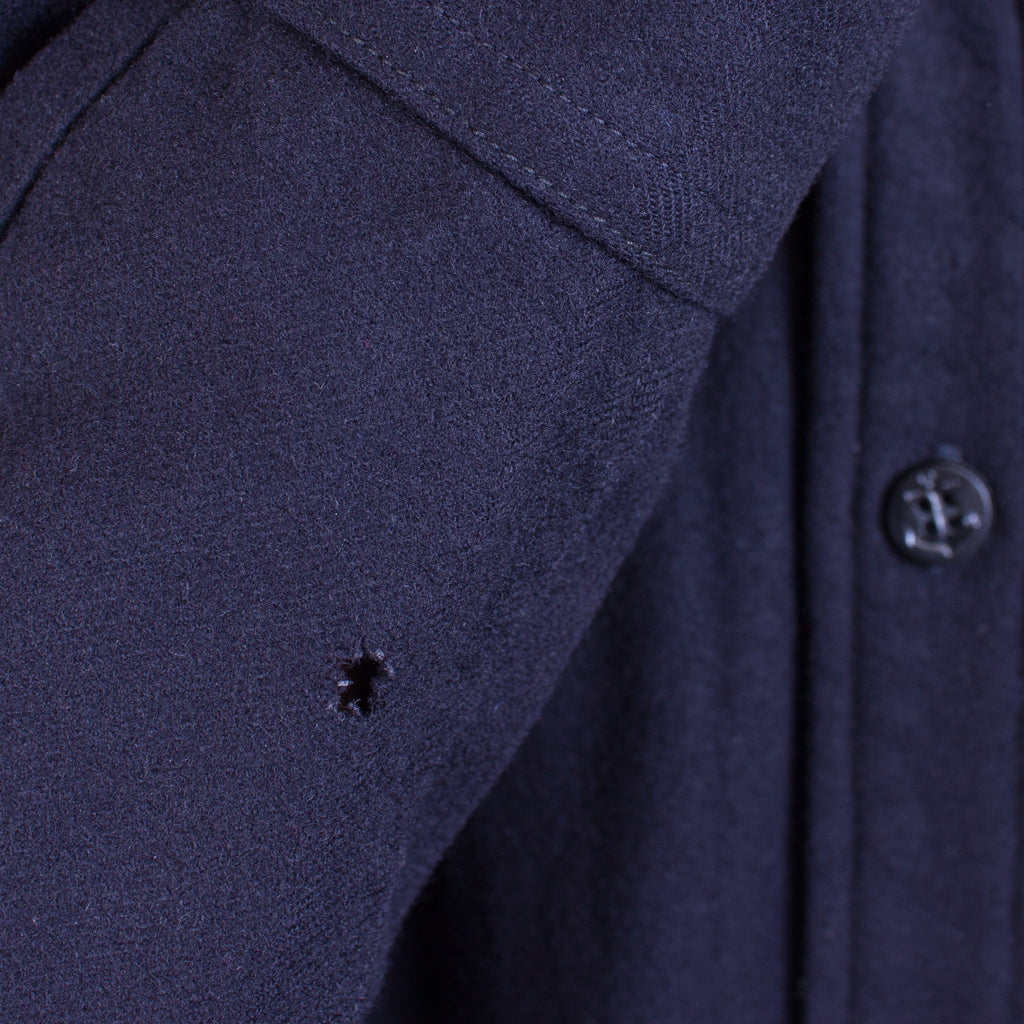 This is an excellent, original example of the first edition of the much emulated US Navy CPO shirt, which was issued from 1939 until the mid-forties when a double-pocket version was introduced.
It is made in a mid-weight wool flannel and is a pleasure to wear - warm and soft on the skin. It features all its original anchor buttons and Naval Factory Clothing label.
The label indicates it was made as a 16" collar, but the passage of time and washes means it is more like a 15" collar today.
Please note, whilst this shirt is in very good overall condition, there are two holes (pictured), neither of which is easily spotted when it is being worn and these could easily be mended:
A barely visible 1-2mm pin-hole on the front of the shirt, to the left of the placket, between the 5th and 6th buttons.
A 4mm hole on the right sleeve, just above the cuff.
---