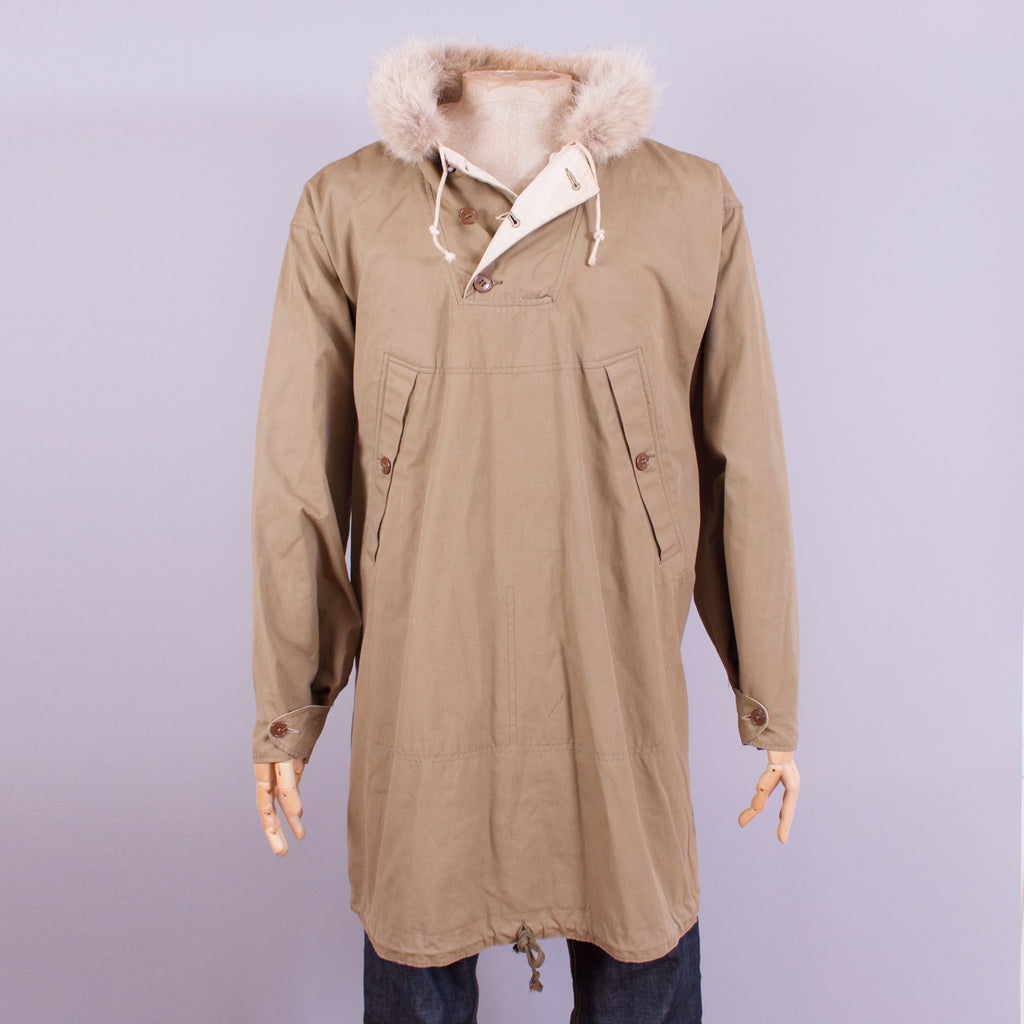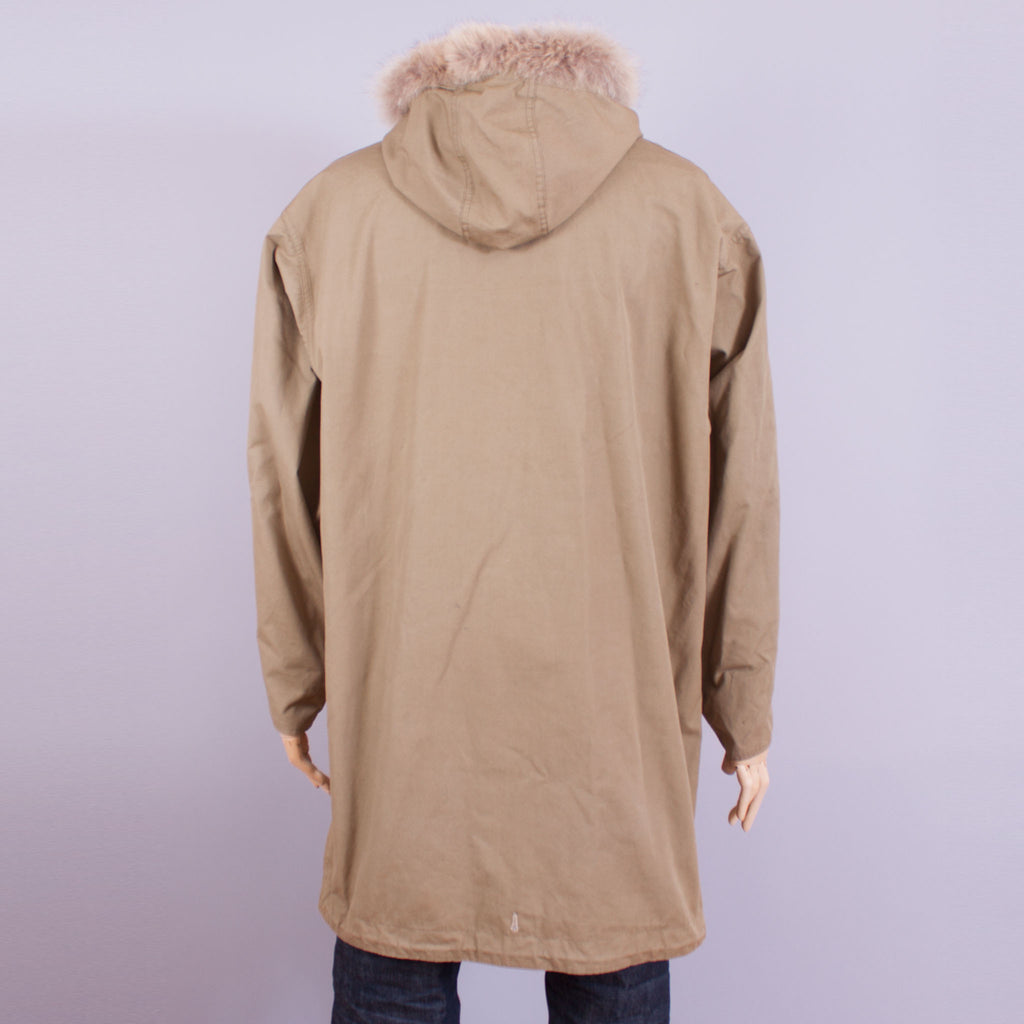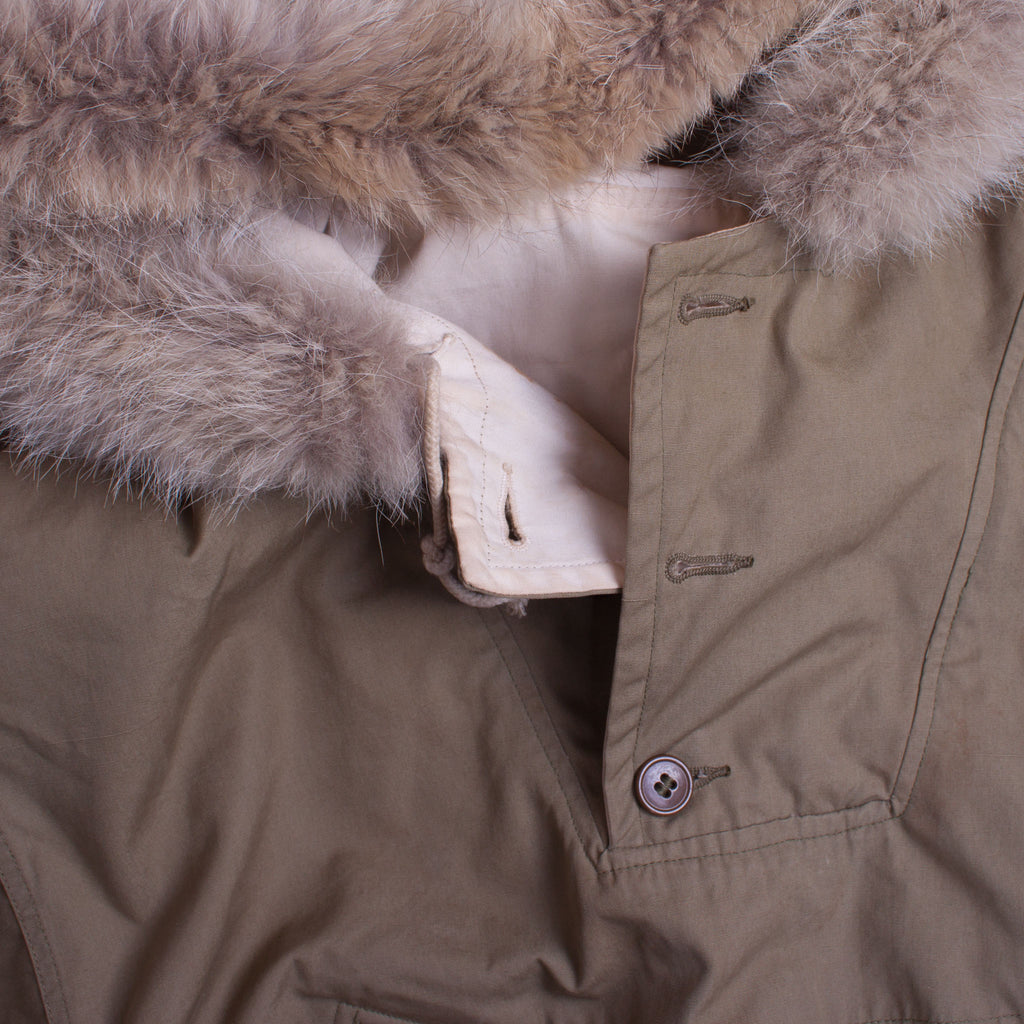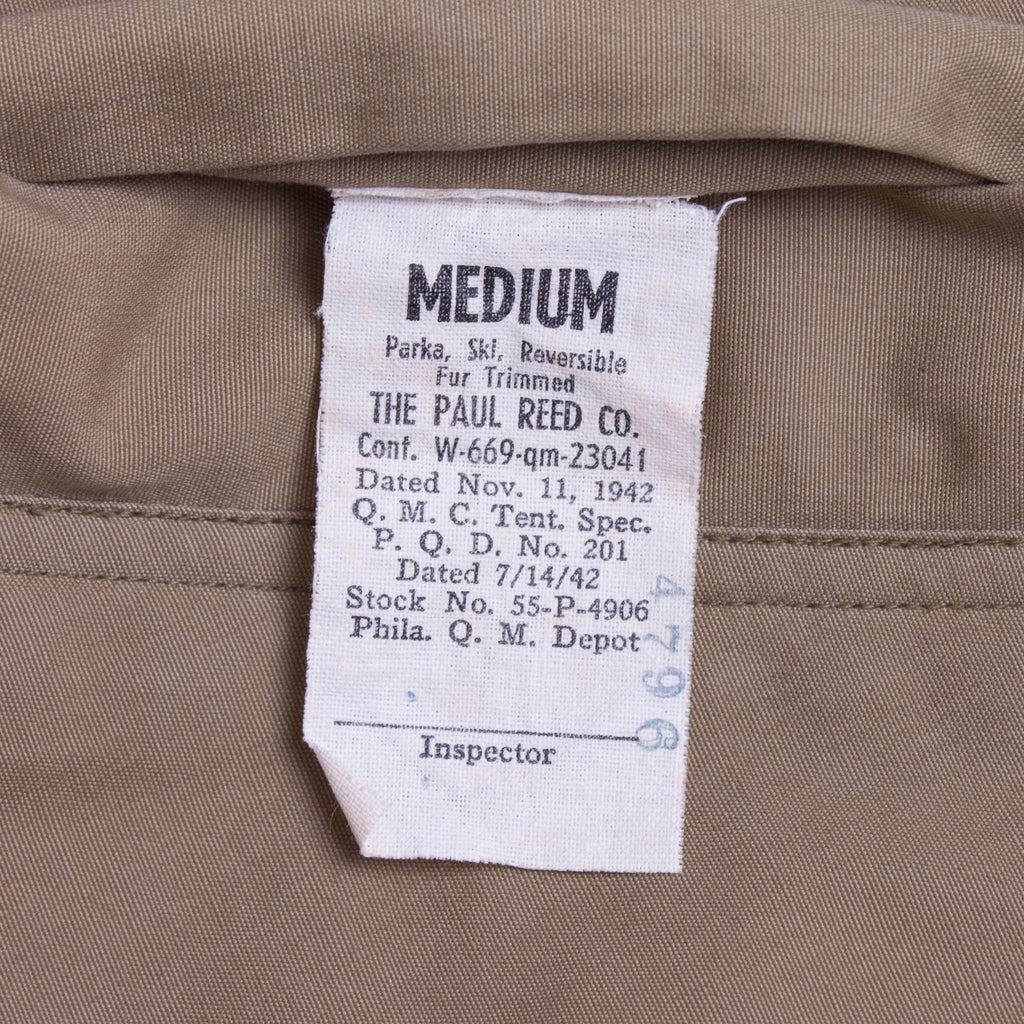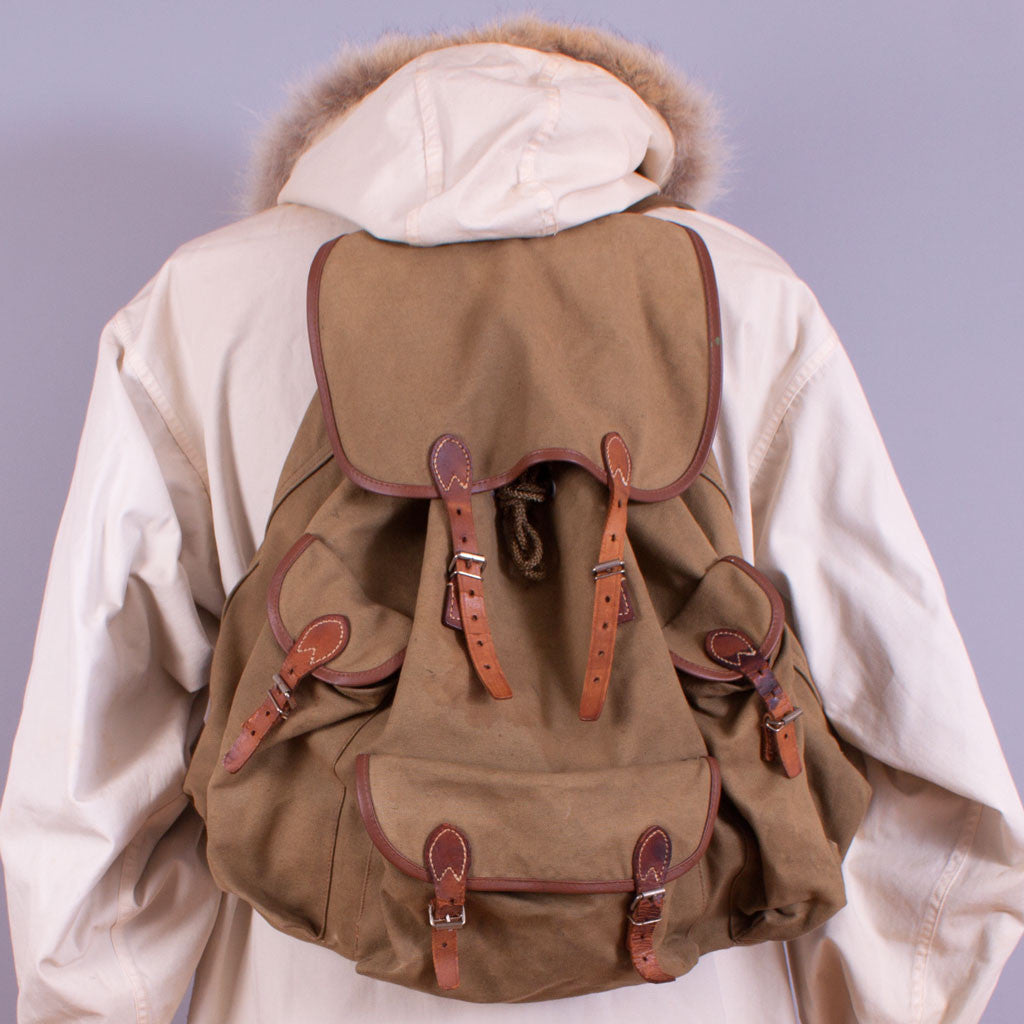 This original vintage US Army reversible forest/snow parka dates to 1942 and was issued to the 10th Mountain Division.
One side of the parka is olive green and the other is cream for use in snowy conditions.
There are two chest pockets which open to the inside of the parka to allow access to your inner jacket/clothing.
The hood is trimmed with Wolverine fur. This was found to be the most durable in freezing conditions, whereas other furs can become brittle and break.
Label:
The Paul Reed Co.
Cont. W-669-qm-23041
Dated Nov. 11, 1942
Q.M.C. Tent, Spec.
P.Q.D. No. 201
Dated 7/14/42
Stock No. 55-P-4906
Phila Q.M. Depot
To fit 40-42" chest
Original vintage garment
Poplin outer
Button neck closure
Wolverine fur-trimmed hood
Two chest pockets with button closure
Drawcord at the hem